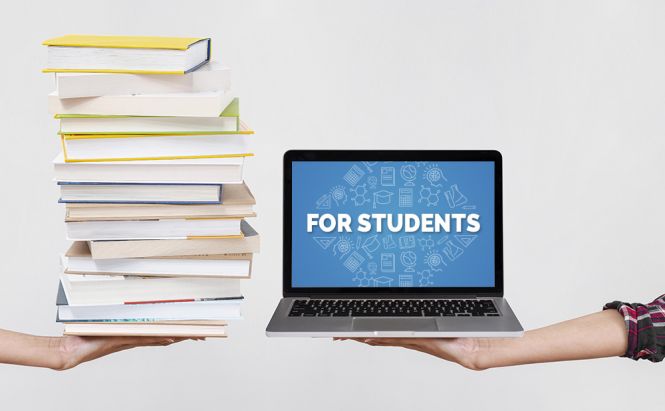 5 Awesome macOS Apps For Students
Sometimes, Apple's built-in functionality isn't enough. Luckily, you can have fast access to a huge ecosystem of useful apps for your Mac.
Today, we've collected the top 5 macOS applications for students that will help you boost your productivity, organize your daily tasks and simplify your academic process. We suggest taking a look at PDFpen, Notion, Cleanshot X, Obsidian, and TickTick.
1. Edit your PDFs
Manage PDFs
PDFpen is a great tool that allows you to perform optical character recognition on your scanned documents, proofread OCR text for accuracy and take full control over your PDF files.
The app also enables you to convert, merge and sign PDFs, eliminate sensitive data as well as move and delete pages and sync your documents via iCloud and Dropbox. It's convenient that you can perform editing on different devices. For instance, begin editing your PDF on Mac and then continue on iPhone or iPad. Moreover, password-protect your files, customize them and add notes.
Use the trial version to see if the app suits your needs and then purchase the full version for $79.99.
2. Get your stuff organized
Organize your tasks
Notion is a must-have for students willing to take notes and organize projects, schedules, and class assignments within one interface.
First of all, the app provides a number of default templates, including Reading List, Grade Calculator, Course Schedule, Thesis Planning, Personal CRM, and Class Notes. Just select the one to your preferences. Furthermore, you can create a resume and share it with recruiters.
Take into account that Notion is completely free of charge for personal use.
3. Capture screenshots
Screenshot taking
Cleanshot X will help you grab screenshots, add annotations and share them with other users.
Besides, the app allows merging multiple images, setting a timer, and recording your screen activity with your live thumbnail on any corner. In addition, capture a video, convert it into GIFs, and grab moving objects and floating screenshots.
Moreover, you can make use of OCR options, capture non-selectable text, and easily copy it to the copyboard.
The application is commercial, you have to pay $29 for it.
4. Link your ideas and design mind maps
Develop your ideas
Obsidian is a note-taking tool that is based on CommonMark and GitHub Flavored Markdown syntax for plain text formatting and idea linking.
You just need to create vaults, insert notes, add tags and backlinks, and automatically connect your ideas.
Along with that, the app provides syntax highlighting, graph views and markdown tables. Moreover, you'll appreciate a Note Multiplexer if you have a large screen and atomic short notes that you can link together and obtain different views of the same note.
In addition, you can apply custom CSS themes and make use of 22 core plugins and a number of community plugins to enrich the app's functionality.
Download Obsidian for personal usage and create notes free of charge.
5. Manage your to-do list
Get fast access to task editing
TickTick is another essential macOS app for students. It allows organizing your business and personal tasks, managing your to-dos, setting reminders for all events, and syncing your data across different projects.
Choose among 5 calendar views for scheduling, take care of habit tracking and project managing, handle kanban boards and make use of the Pomodoro timer to stay focused. Also, theming options are worth mentioning, select the one to your liking.
Great news that you can use TickTick for free, however, it offers in-app purchases.
Make use of these awesome macOS apps for students and share your favourite apps in comments.