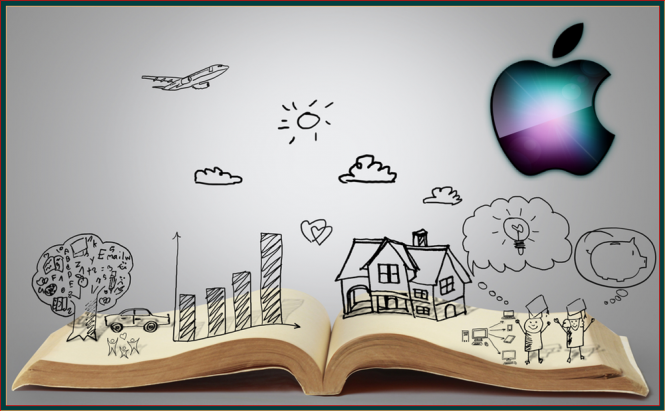 Best book writing apps for your Mac
When it comes to writing books, screenplays, research papers or other serious projects, you can't rely on a regular word processor to help you out. You need a professional tool that provides advanced features, helps with the structuring of your text, embeds multiple file-exporting options and that keeps your mind focused on the paper you're writing. Here are some of the best book writing apps for Mac that are currently available on the market.
Ulysses
Ulysses
Almost unanimously recognized as the best Mac tool available for writers, Ulysses manages to maintain a distraction-free interface while including a wide array of useful features. The application is cross-platform working on Macs, iPads as well as iPhones and synchronizes the data so that you can continue working on any device. As far as looks go, it includes various color schemes and styles for the interface as well as a neat way of dealing with hyperlinks and footnotes. Another thing that most people like is the exporting flexibility: the tool creates TXT, RTF, DOCX, HTML, PDF, Markdown as well ePUB files. Ulysses operates on a subscription basis, so once the 14-day free trial expires, you will need to pay either a monthly fee of $4.99 or a yearly one of $39.99.
Scrivener
Scrivener
Those who like having lots of features available, as well as easy access to them at the expense of a somewhat more cluttered interface, will love Scrivener. This tool is great for combining materials from different sources, which makes it perfect for screenwriters. Another positive aspect is the embedded ability to set goals and create to-do lists (as seen in the image to the right). The application is great when it comes to organizing your project, offering an outlining function that will help you clearly define all the areas of your project; it also includes a handy research tab, a Corkboard view with cards and a Scrivenings mode for editing multiple pages at once. Scrivener costs $45 and includes a video tutorial to show you the ropes.
Focused
Focused
Focused or Typed as the application was previously known before being bought by Codebots offers a minimalist interface free of too many distractions. Even though the application doesn't include as many writing-related features as the other names on the list, its Zen mode feature makes it stand out. Basically, the tool embeds several curated soundtracks designed to help you stay focused and inspired while you're working. Focused comes with a price tag of $29.99.
WriteRoom
WriteRoom
One of the best tools available when it comes to efficiency and saving time, WriteRoom can work in full-screen mode to help you stay focused on the task at hand. What's special about this application is that it doesn't only count the number of characters, rows or pages that you wrote, but that it can also put itself in the reader's shoes and estimate how long it would take an average reader to go through your creation. Additionally, the numerous customization features available also include paper texture settings, which is pretty neat. The tool costs $9.99.
iA Writer
iA Writer
Last, but definitely not least, iA Writer is a powerful writing tool, especially for those who are interested in statistics about their writing style. The best thing about this application is that it analyzes the syntax of your text, highlighting how many nouns, adjectives, verbs, prepositions or conjunctions you use, which is great for ensuring that your sentences are balanced. Another cool thing about it is the Focus Mode, which ensures that you're only paying attention to the phrase that you're currently writing by fading out the rest of the text. iA Writer is available for $19.99.
As you've probably noticed, all of the applications mentioned above are considered to be professional tools, so they aren't exactly cheap. If you're low on funds, you can always make do with some of the free alternatives to MS Office, even though they don't offer as many useful features.