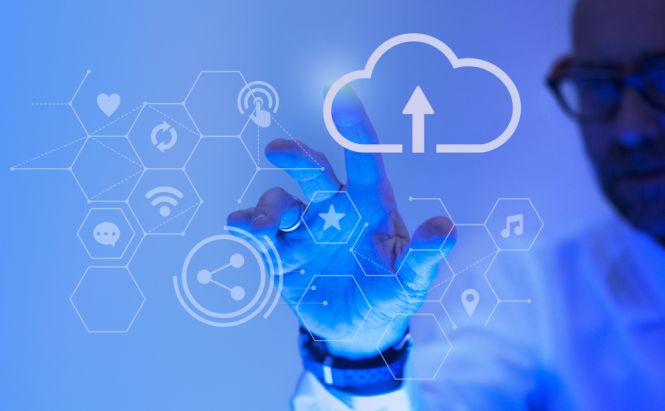 Back Up Your Mac And Keep Your Data Safe
Your Mac is highly reliable but nothing is safe from data loss, accidental deletion or cyberattacks. Nowadays, it's of crucial importance to make use of backup applications to clone your system files as well as save your personal info and professional data.
Here comes the list of top 5 backup apps for your Mac that will enable you to keep copies of your business projects, memorable photos, favourite music, movies, and other important data.
1. Carbon Copy Cloner
Data processing
Carbon Copy Cloner is an ideal choice in case you need to create bootable clones of your entire Mac startup drive or back up specific folders or iTunes libraries. You can use a 30-day trial and then you have to purchase the license for $39.99.
Highlights
Schedule backups by setting a specific time or configuring certain events.
Replace files on the local drive or a network if there are any changes on the source.
Filter your tasks and view them in the History section.
Use Progress Indicator and Watch Folder tools that allow you to choose folders where you want to monitor changes and back up the content.
Apply the improved Snapshot Navigator and File Copier options.
Get notified or execute shell scripts after/before a task is processed.
2. Acronis
Cyber Protect Home Office
Backing up your Mac
Also, pay attention to Cyber Protect Home Office that is formerly known as Acronis True Image. This app will come in handy whenever you want to create a safe backup on the Acronis cloud service, local disks, or NAS (network-attached storage) devices. It provides a 30-day trial, then you have to pay $49.99 per year.
Highlights
Scan your data for malware and ransomware and check your data for vulnerability.
Sync your files locally or via cloud storage.
Create a bootable disk called Survival Kit and back up the whole system, partition, settings, or a single folder or file.
Schedule and manage your backups, encrypt them and eliminate old ones.
It provides the blockchain technology that ensures your file authenticity.
3. Time Machine
Choosing a backup disk
Let's also have a closer look at Time Machine. It is Apple's default backup tool that comes installed on Mac OS X Leopard and above. Time Machine is of great help when you have to make incremental backups on network devices and external hard drives. Moreover, it allows you to log into various iCloud services to store the duplicates of your files, photos, and music in the cloud storage.
Highlights
Have all backups automatically made daily, weekly and monthly.
Exclude unwanted items from the backup list.
Create backups to multiple drives.
Easily recover lost or damaged data.
The app will force you to start from scratch or reinstall your macOS on new drives.
4. SuperDuper!
Start copying
Besides, you can take a look at SuperDuper! to create bootable clones of your startup drives as disk images or store them on external disks. It's also available for Big Sur and Monterey Macs that have Apple silicon native support. The app can be used free of charge, however, it has limited functionality. To access such options as Smart Update, Schedule and Scripting, you need to purchase the app for $27.95.
Highlights
Select files and volumes you want to back up and choose any destination.
View the list of pre-configured tasks.
Generate and run your own backup scripts.
Duplicate files from the Finder extension, copy data from snapshots on APFS drives and restore your operating system.
Apply the tool alongside Time Machine and back up files if your hard drive gets unusable.
Make use of Sandboxing to set up potentially unsafe drivers and system updates without the fear of generating unworkable systems or losing access to your sensitive data.
5. Backblaze
Managing backups
Backblaze is another decent tool that lets you schedule processes and back up your Mac to its own services. It provides a 15-day free trial, after that you have to pay $7 monthly.
Highlights
Automatically select what content to back up. Keep in mind that the app excludes the Applications folder and DMG disk images by default.
Only changed files get backed up.
Encrypt your data with a six-digit passcode.
Choose among three options to restore your files: via the web interface, on a USB stick or on a hard drive.
Share backups on iPad and iPhone.
Easily identify if your data was stolen.
Choose the most suitable way to back up your data and keep all your info safe.