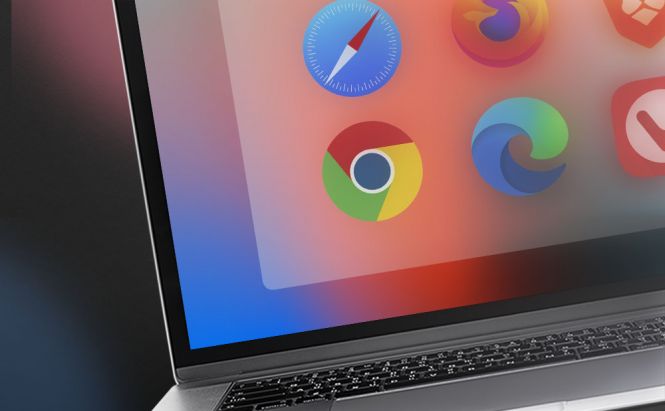 Best web browsers for Mac in 2023
Recently, Google released an update to its Chrome browser, which comes with a speed and energy-saving mode for different platforms, including macOS. It looks like a very useful feature, but it started some debate in the comments concerning the reasons why you should use Google Chrome on macOS when there is already Safari. In fact, many users switch from Windows to macOS or simply use devices on different operating systems, so they prefer to use the same application. However, it is always useful to use different browsers on Mac apart from Safari, simply to broaden your horizons and the functionality of your computer!
As a matter of fact, there are no complaints about Safari on Mac: it is virtually the perfect browser, which is successfully integrated into macOS. Perhaps, it is not updated as often as other browsers — only once a year, with the release of a new macOS version. However, it must be acknowledged that it includes a bunch of extremely useful tools, like the password manager, private access, tab groups or the Shared with You feature on the home page containing a list of shared links.
In addition, one of the advantages of Safari is its Reader Mode, which lets you read the content of any web page without banners and other distracting elements. Safari on Mac is safe and does not allow advertisers to track your actions. Moreover, it also supports PassKeys.
Google Chrome for Mac
Google Chrome for Mac
Meanwhile, Chrome is the most popular browser for users of different platforms, and it can be used even without a Google account. It has an entire ecosystem of different services, plugins, and extensions that allow you to customize the browser. Furthermore, it packs a plethora of really useful extensions, including password managers or spell checkers to instantly detect and correct errors in your text.
Unfortunately, Safari can't boast of such a number of features. However, it is worth noting that it consumes a lot of memory on any device, and usage data is transmitted to Google. Therefore, you have to decide what is more important to you — convenience or security.
Microsoft Edge for Mac
Edge for Mac
Microsoft initially released Edge on its own engine, but later switched to Chromium, which is more powerful. Since then, the browser has become a really cool application for users who basically prefer Chrome in a different shell. It is worth noting that the design is pleasant in both mobile and desktop versions.
Microsoft Edge for Mac has collections where you can store saved pages or notes, tab groups, which can be opened at the top or on the left side of the screen, as well as Immersive Reader Mode. The main features of Edge for Mac are a built-in PDF editor and Read Aloud, which basically turns a web page into a podcast. Another great option is a copy and paste feature, which allows you to extract webpage content while preserving the formatting. It is an extremely useful tool for work. The Password Manager not only stores your data, but also suggests changing your passkeys if it detects that they have been stolen or are not secure.
Firefox for Mac
Firefox for Mac
Firefox is well optimized for all platforms, including mobile. It is regularly updated and pretty stable: hangs may occur once a year. You can even install a ton of extensions and plugins and change the appearance of the browser. Nevertheless, Chrome boasts a far larger number of such additions.
On the other hand, Mozilla is better at ad blocking — Chrome clearly has something to learn from it. Synchronization with a smartphone is also a pleasing feature: just create a Firefox account and links or pages will instantly start being transferred to your iPhone. It is a perfect option for those who do not use Google services or constantly share various types of files between their Android smartphone and Mac.
What's the most secure browser for Mac?
Brave for Mac
Firefox View allows you to access web pages you previously opened, just like in Safari Handoff. So, if you are looking for a replacement for Safari for macOS, Mozilla Firefox is an unexpectedly cool option.
Now that we have talked about the less obvious options, it is important to mention other secure browsers for macOS that are rarely considered by users. Take a look at these apps. Note, however, that some of them are still in beta testing.
Released only a few years back, Brave has already earned numerous positive reviews for its ad-blocking capabilities and removal of browsing history. It comes with a plenty of performance settings, a news feed, an in-built crypto wallet, and a subscription-based VPN.
Vivaldi for Mac
Vivaldi is a fast Chromium-based browser with data protection through end-to-end encryption. Its main feature is the ability to conveniently split the screen that allows you to work with multiple tabs simultaneously. It has a built-in translator, notes, and an email client, so you don't have to switch between different apps.
DuckDuckGo prevents you from being tracked online and is based on WebKit, just like Safari. The browser's functionality is limited, but it is one of the most secure options out there, so you don't have to worry about your passwords. While it is in beta, you can download it here.
As you can see, there are plenty of browsers you can use on macOS besides Safari, and each of them is good in its own way. E.g., some of them come with outstanding customization capabilities and some with improved security. Personally, I can recommend Firefox for work since it is very fast and doesn't drain the laptop battery. Additionally, Edge is a good option for use on multiple devices, since it syncs data from your Microsoft account. You can choose which app is best according to your own needs and preferences. By the way, let us know in the comments which browser you use and why.