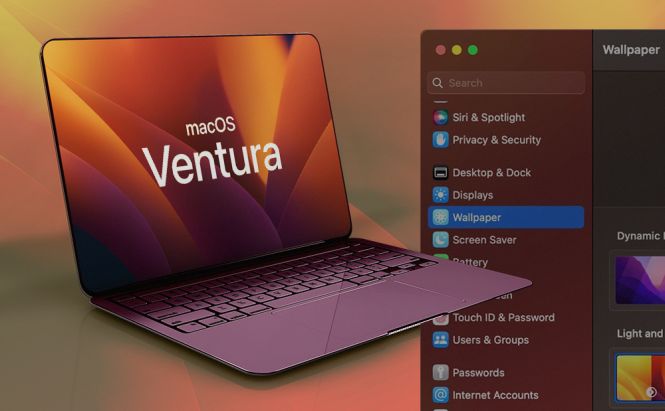 macOS 13 Ventura: all the key features at hand
First announced at WWDC 2022, the final version of next-generation masOS 13 Ventura rolled out on the 24th of October.
This significant update offers powerful capabilities to enhance your Mac experience and optimize the work of multiple Apple's applications such as Safari, Messages and Mail. Traditionally, the OS has been named after the city of Ventura located in California, Apple's home state.
How to upgrade to macOS Ventura?
1) Check if your Mac is compatible with this latest release and make sure it has enough storage space.
2) Back up your data with Time Machine.
3) Go to the System Preferences in the upper left corner of the Apple menu.
4) Click Software Update and select Upgrade now.
5) Install macOS Ventura for free and boost your Mac productivity.
Now, let's take a quick look at the key features of macOS 13 Ventura.
10 macOS 13 Ventura highlights
1. Continuity Camera allows you to use your iPhone camera as your Mac webcam. Besides, apply the Portrait mode to blur the background and keep focus on you. Also, get centered in the frame with Center Stage and illuminate your face with Studio Light.
2. The Mail app has been optimized. This means it automatically corrects typos, uses synonyms for search terms, undoes sent email messages, schedules emails to be sent, and reminds you of messages you forgot to reply to.
3. Passkeys are unique digital keys that are said to be stored only on your device, not on web servers. They are likely to replace usual passwords as they provide more secure ways of encrypting info and they are primarily associated with Face ID and Touch ID.
4. Photos lets you easily share videos and photos in a separate library.
5. With Stage Manager, you can resize windows for your tasks, easily switch between apps, and create app sets to your preferences.
6. Messages provides editing capabilities and collaboration options. Also, you are able to simultaneously listen to music or watch movies when chatting with friends.
7. From now on, it's very easy to move FaceCalm calls between your devices.
8. Spotlight enables you to preview files in Quick Look as well as to search photos by certain objects, locations, or scenes.
9. In Safari, customize Tab Group start pages, share a set of tabs with friends and colleagues, and sync website settings between devices.
10. Make use of the Clock app across all your Apple devices and set alarms, timers, and world clocks.
Install macOS 13 Ventura and enjoy a new multitasking experience!