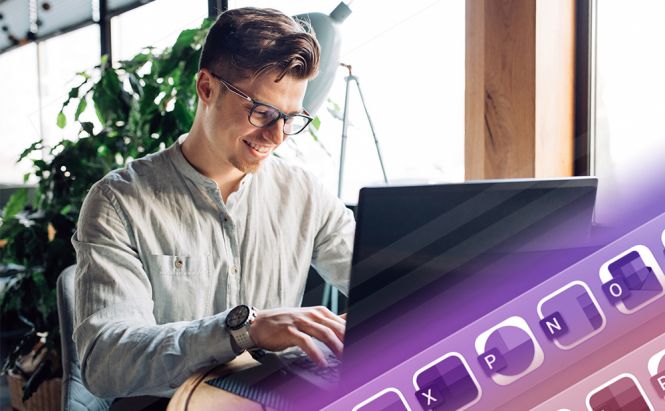 Top 5 apps to enhance your overall Mac experience
Every Mac comes with a wide range of default handy applications, however, you may need some extra tools to unleash the potential of your device and customize and improve your overall Mac experience. Read the article and find out the top 5 apps to do the most of your Mac: 1Password, CleanMyMac X, Alfred, Unsplash Wallpapers, and Pixelmator Pro.
1. 1Password
Organize and secure your passwords
Safety first! Make use of the 1Password app to generate ultra-secure passwords and store and keep track of them.
It features deep Chrome and Safari integration, it requires one click to log into websites, safely fill out all fields and add two-factor authentication for an extra layer of your account protection. You can use 1Password to secure yourself online for $2.99 per month and get 1 GB of document storage and handle unlimited passwords.
Also, you have one year to recover deleted passwords. Furthermore, the app allows you to safely share your sensitive data as well as apply the Travel mode when crossing borders.
Alternatively, you can use 1Password Families to manage and share passwords and credit card info between your family members. It costs $4.99 per month. The good news is that you can try both versions free of charge for 14 days.
2. CleanMyMac X
Speed up your Mac
Then, don't forget to clean up your Mac to supercharge it and boost its performance. CleanMyMac is of crucial importance whenever you need to make your device run faster and get rid of cache, cookies, junk files, incomplete downloads, and unwanted apps.
The free version has a number of limitations, however, you can still try the app to see whether you like it and then pay the full version for $39.95.
CleanMyMac helps you detect and manage large hidden files, free up the RAM space of your Mac, and launch Maintenance scripts to make all installed apps more responsive. Moreover, it can fix small errors as well as protect your computer from trojans and malware.
3. Alfred
Customize your theming
Now, it's time to maximize your productivity and improve your workflow. Alfred enables you to take full control over automatization tasks and configure hotkeys, keywords and text expansion. You can use the app free of charge or buy Alfred Powerpack for £29 if you need advanced functionality.
The decisive advantage is that Alfred demonstrates how to use a Mac in the most efficient way. Browse your device, surf the Internet, preview your search results, and quickly find and launch apps and files using hotkeys. Apply the Clipboard History feature to locate any item you copied before and paste it without typing. Also, generate your snippets and insert your own short abbreviations to auto-expand them into a full text.
In addition, you can use hotkeys to control your iTunes music collection, check your spelling, perform calculations, activate your screensaver, empty your Trash, sleep your device, and so on.
4. Unsplash Wallpapers
Search photos
Everything runs like clockwork, now you should think of beauty and customize your desktop. Unsplash Wallpapers grants you fast access to a vast collection of free high-resolution wallpapers.
Search the built-in photo library, choose images from different themes, download wallpapers, set them up and schedule them to rotate within the app's interface. By the way, the application is totally free of charge.
5. Pixelmator Pro
Edit and retouch your photos
Finally, it's high time to be a master and create artworks using a professional set of image editing tools. Pixelmator Pro is a decent Adobe alternative. You can avoid the subscription cost of Creative Cloud and try this app for free for 15 days, then you have to purchase it for $39.99.
Pixelmator Pro enables you to retouch your photos, create graphic designs, draw impressive vector illustrations, and apply interesting effects. Besides that, the app provides full RAW support and AI-powered tools that allow you to automatically select objects (including hair or fur), remove backgrounds, and make use of the Smart Refine to make a pixel-perfect selection.
Also, you can adjust colours and customize such photo parameters as exposure, brightness, and contrast as well as apply advanced options like wheel-based color balance and multi-channel curves.
Install these apps and boost your Mac productivity!