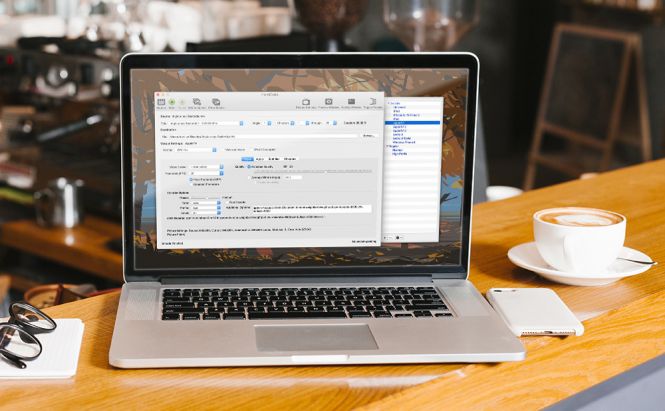 5 Must-Have Free MacOS Apps For Any User
Apple's macOS is stable and efficient, however, sometimes there's not enough built-in functionality. Luckily, there is a wide range of powerful free third-party apps that will simplify your Mac experience and take your productivity to the next level. Have a look at the top 5 macOS apps and download them free of charge right now: ClearVPN, Spotify, Duplicate File Finder, Audacity, and Grammarly.
1. ClearVPN
It's a straightforward, effortless and highly personalized VPN client that allows you to choose ready-made shortcuts depending on your needs. The shortcuts are based on your location, content demands, and network settings.
ClearVPN applies the DynamicFlow technology that automatically optimizes your settings and selects the best suitable server to fit your goals whenever you need to mask your IP, encrypt your internet connection, protect your online identity or unlock geo-restricted content.
All-in-one VPN client
Also, this VPN client features a no-log policy, AES-256 encryption algorithms as well an extra layer of protection. Moreover, it applies its own protocol along with OpenVPN and IKEv2. Besides that, the app gives you fast access to any streaming service, including Netflix, and any other website blocked in your region, and it offers ad-free browsing, secure online banking and malware-blocking options.
You may acquire the paid version with more functionality at $12.99 per month.
2. Duplicate File Finder
Detecting similar photos
A number of unneeded files eat up precious space on our drives. This app is of crucial importance because it's the fastest way to scan any folder or external hard drive and detect duplicates in Home folders, Dropbox, Google Drive, Photos, iTunes, and iCloud. Just one click and Duplicate File Finder provides accurate byte-to-byte results. Then, you can preview outputs, choose unwanted files and get rid of them or merge folders to organize your file collections.
The definite advantage is that it processes a wide range of duplicate files, including similar photos, audio and video of any file extension as well as documents, archives and folders. Furthermore, you can specify a file extension and the minimal size of files you're going to scan.
Also, you may want to get the full version for $19.99.
3. Audacity
Audio editing
It's a powerful desktop app for recording and editing multi-track audio. Audacity enables you to record live sound using a mixer or microphone, combine your tracks, apply audio effects (for instance, Audio Unit, LV2, VST, and LADSPA) and export them in a broad range of formats. It is very useful whenever you need to record audiobooks and create and manage your podcasts and video voiceovers.
In addition, you can install third-party plugins or create your own ones to enhance the default functionality, create shortcuts and take all actions using your keyboard. Along with it, use the Spectrogram view mode to visualize and select frequencies as well as analyze them.
4. Grammarly
Have your text automatically checked
This application is a real lifesaver that is available as a Safari extension and a desktop macOS tool and it is of great help when you need to instantly check your texts for spelling, grammar and punctuation mistakes. It can be used in all apps where you type words, including email clients, browsers, word processors and social media.
Grammarly provides real-time suggestions to correct mistakes and improve the style of your writing and gives you real-time feedback on commonly confused words and commas. Furthermore, the built-in tone detector allows you to clearly express your ideas and make them easily sound to readers.
The Premium account with extended functionality can be acquired at $12.00 per month.
5. Spotify
A huge music library
It's a huge library of music, podcasts, radio stations, stories, and comedy shows for your Mac. One account enables you to listen to your favourite tunes just everywhere - on your phone, tablet, TV, Xbox, etc.
Spotify lets you easily find tunes to get into the right mood, discover playlists based on your interests and recently played songs, listen to different genres of music, and share your favourite melodies.
Bear in mind that the free version has occasional pop-up ads and the Shuffle mode is always on. To avoid these, purchase the Premium account at $9.99.
Apply these must-have tools and enhance your Mac experience.