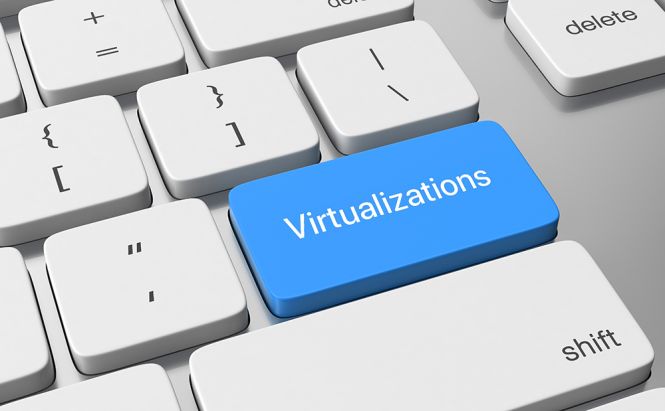 Best Virtualization Software for Your Mac
Virtualization can be used in various contexts. It includes pretty much everything – from home offices to global corporations and data centers. It's critical to use suitable software to manage those virtualizations. Your virtual environment will be ineffective and non-functional at worst without virtualization.
Such software is most frequently used in order to run Windows on a Mac device and vice versa, so if you're a Mac user who may at least occasionally need Windows, you don't have to sell your Mac and get a Windows computer instead. We are going to take a look at four best virtualization programs, and you get to choose which of them works best for you.
Boot Camp
Boot Camp comes preinstalled on your Mac. It's one of the best free virtual machine apps for switching between macOS and Windows as it enables you to run Windows operating systems on Mac devices with ease. The big advantage of using Boot Camp for running Windows on a Mac compared to other virtualization software shows up when it comes to performance. The Microsoft-developed operating system can use all the available hardware resources of the Mac via Boot Camp, which greatly improves the overall user experience.
Pros:
Built into the macOS X operating system

Smooth and easy installation process

Free, no additional software is required
Free and easy updates
Cons:
Every time you wish to switch between operating systems, you need to reboot your computer

No easy way of transferring files and data between operating systems
Because you need to partition the hard drive, you are effectively decreasing the available space on the OS X side of your Mac.
Price: free
Parallels Desktop
The latest version of Parallels Desktop on macOS is compatible with several web operating systems, including Windows 7, 8.1 and 10 as well as DirectX. With Parallels Desktop's latest version you can easily run previously incompatible 3D graphics software and games like Age of Empires on your Mac as smoothly as on a Windows PC. This is one of the most frequently praised features of the software in most reviews written by users on various platforms.
Moreover, Parallels Desktop is compatible and works well with Boot Camp. The Parallels software now also allows you to send data from Boot Camp to Parallels Desktop – all you need to do to use Parallels Desktop on your device with Boot Camp is shift your virtual machine from Boot Camp to Parallels.
Pros:
Runs ARM-based Windows on an M1 Mac

Faster than rivals in testing
Smooth graphics performance for gaming
Kiosk-like rollback mode
Cons:
Not as stable as VMware Fusion, its main competitor

Potentially confusing integrations between Windows guest and Mac host
Price: $79.99/year (Standard Edition), $99.99/year (Pro Edition)
VirtualBox
VirtualBox is perfectly suited for Mac users who need to use macOS at home, but Windows at work and vice versa. Unlike Parallels Desktop, its vast compatibility actually extends to the number of virtual operating systems it supports - Windows support extends all the way back to Windows 3.1, assuming you are able to find a copy of the 1992 software title. VirtualBox also supports macOS going back to Mac OS X Snow Leopard.
It is being actively developed with frequent releases and has a growing list of features, supported guest operating systems and platforms it runs on.
Pros:
Free and open-source

Creates emulated machines for almost any Intel-based system
Keeps its emulated systems isolated from the host Mac system
Cons:
Many features require expert-level skills

No easy support for macOS guest systems
Not very powerful graphics
Price: free
VMware Fusion
Parallels Desktop and VMware Fusion have long been arguing over which Mac virtualisation program is the best. Even though the former has always been considered a bit better than the latter, in late 2020 VMware suddenly surprised everyone by making Fusion 12 free for home users.
The new VMware Fusion emulates Windows 10 and many other operating systems on Intel-based Macs, which means that now you can play many Windows games on your Mac without the need to install Windows via Boot Camp. Additionally, VMware Fusion can use almost all of Mac's hardware if you wish.
Pros:
Virtualizes almost any Intel-compatible OS, as well as macOS

Offers a feature-limited free version for personal use
Works with VMware's enterprise solutions
Lots of developer- and enterprise-friendly tools
Cons:
Slower than Parallels Desktop

No support yet for ARM-based guests or hosts (including Apple Silicon Macs)
Lacks Parallel Desktop's kiosk-style rollback feature
Price: $149 (Standard Edition), $149 (Pro Edition)
Virtualization software simulates multiple operating systems on a single computer, each in its window. Always compare and choose one that suits best for your needs.