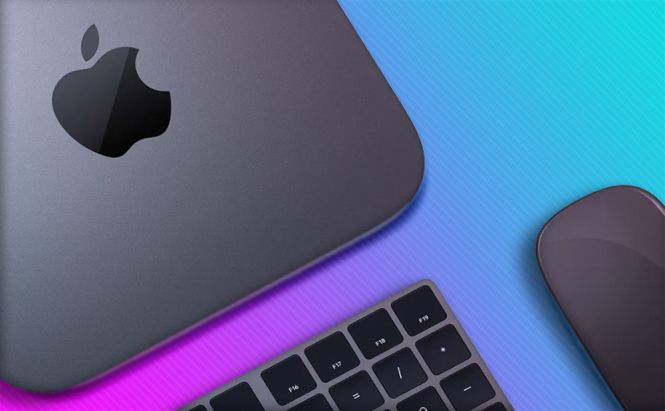 What To Expect From The Next Mac Mini in 2022
First, let's trace the Mac mini history back to 2005 when the original device was introduced by Steve Jobs. It was considered the most affordable Macintosh ever and, simultaneously, a very robust tiny machine. It was a BYODKM-like (Bring Your Own Display, Keyboard and Mouse) Mac equipped with the PowerPC G4 processors.
Mac mini is the only Apple's device that is sold without any accessories. The second-generation machine of 2006 had the same design but it brought Intel Core processors with support to WiFi and Bluetooth.
The next Mac mini, which was released in 2010, featured an HDMI port and a thinner unibody aluminium case. Later, a Thunderbolt port and Intel Core i5 and i7 processors were added as well.
Innovative Macintosh
The fourth-generation Macintosh appeared in 2018 (by the way, it can be still purchased nowadays). It is completely made with 100% recycled aluminium and it includes USB-C ports, SSD standards and a darker Space Gray finish.
The 5th-generation model came out in 2020 and it was based on the Apple Silicon processor - the innovative M1-chip. That Mac mini boasted a silver finish, two USB-C ports as well as 16GB of RAM and 512GB of SSD storage.
Apple's new Mac mini refresh
Reportedly, the design will be completely overhauled. Jon Prosser, a YouTube blogger famous for posting Android and Apple-related leaks, has revealed some details on Apple's plans to upgrade the next-generation Mac mini.
The upcoming device could come in two-tone colour options and be of smaller size than the current machine because of the new "plexiglass-like" top, sitting above an aluminium frame. It's possible that this Mac mini will be equipped with an HDMI port, an Ethernet port as well as 2 USB-A ports and 4 Thunderbolt ports. Also, it may come with a magnetic charging cable that is used for 24-inch ‌iMac‌s.
It's said, the updated machine may adopt the same chips as MacBook Pro models 2021 feature, namely, M1 Pro with a 16-core GPU and M1 Max with a 32-core GPU.
The released date hasn't been announced yet, but it's rumoured to take place in spring. Wait a bit and we'll find out all the juicy details.