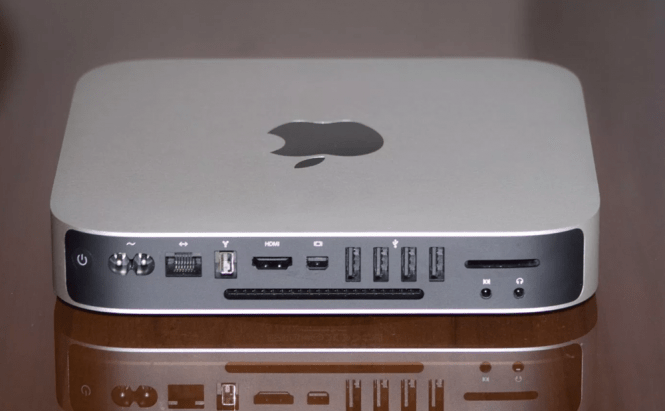 Mac Mini 2018: release date, price, expectations
Though Apple hasn't made any official announcements regarding a new version of Mac Mini, the company's marketing VP, Phil Schiller has recently stated that the product is still important to the IT giant. The Mini line hasn't received an update since 2014, when paradoxically the device that was launched was less powerful than its predecessor, so the company may decide to do something about it this year. Here's what we can expect from the Mac Mini 2018:
Price and release date
As I said, Apple's representatives didn't make any official comments regarding a Mac Mini 2018, so take everything you read here with a gram of salt, but if a new version is to be released this year it will probably be unveiled in October. From what I've heard, that's when the IT giant is planning a press event that will be focused on iPad Pros and new Macs. There's also a chance for the Mac Mini 2018 to be launched in September, but it's pretty slim since that conference is usually centered around new iPhones.
Price-wise, the Mac Mini line is the best option for customers with a limited budget, so I don't think the company will go too far from the device's current costs: $500 for the entry-level machine, $699 for the mid-range configuration and $999 for the highest performance possible. Nevertheless, we are talking about Apple products, so I don't expect prices to get any lower than this.
Technical specifications
As far as the technical specifications are concerned, the Mac Mini 2018 will likely feature Intel Cannon Lake processors, which are designed to pack more transistors into a tighter space and to be more power-efficient than other CPUs. However, there's also a chance that Apple may choose the cheaper Kaby Lake 14 nm processors and save the Cannon Lake hardware for its more expensive devices. I'm pretty sure that the RAM will be upgraded with the basic version featuring 8GB of RAM instead of the current 4 GB and the other editions incrementally increasing the available memory. In the storage space department, the IT giant may choose some kind of combination between an SSD-drive and a regular hard-disk, but it may also choose an all-HDD option in order to keep prices as low as possible. Lastly, the graphics card will most likely be integrated as the Mac Mini's case has a very hard time fitting a discrete GPU.
Design
When it comes to the Mac Mini's design, there's not too many routes for Apple to go on. Even though it's not impossible, it's pretty hard for the company to make the device any smaller while keeping the current performance level, so it could either stay the same or become a bit bulkier and pack some more power. Finally, the outside of the case will probably include Thunderbolt/USB 3.1 Type-C ports instead of the regular ports and even though this may not be convenient for everyone, it's a step towards the future.
There you have it friends, this is what we could realistically expect to see from the Mac Mini 2018, if such a version will actually exist. Hopefully, if there will be no Mac Mini this year, Apple will at least launch a MacBook Air 2018 version, so people who have to stay within a strict budget could still buy a new machine this year.