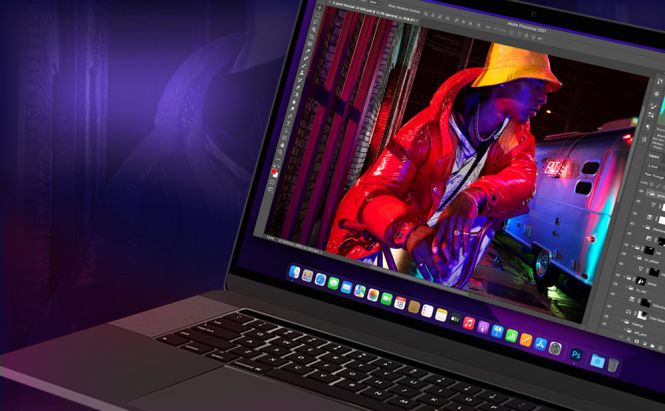 Which MacBook Should You Buy In 2022
Apple laptops are more expensive than PCs, but they're worth their higher price tag for many reasons. MacBooks are especially notable for high quality, sleek aesthetics, long battery life, and impressive performance. But which MacBook will best suit your needs and budget? So let us guide you in finding your perfect Mac.
MacBook Air (M1, 2020)
Price: From $999
One of the most popular choices, The MacBook Air with the M1 chip released on November 17, 2020, is an awesome choice for its price. First of all, the M1-equipped MacBook Air delivers fast performance and is powerful enough for some serious games. According to tests, it has an incredibly long battery life: the laptop supports up to 18 hours of video playback or 15 hours of web browsing. Moreover, the MacBook Air sports a Retina display with a 2K resolution, the latest-generation keyboard with incorporated Touch ID and a Force Touch trackpad. Dolby Atmos audio support will provide even more enhanced sound. However, it should be mentioned that the model offers no Ethernet port.
MacBook Pro (M1 Pro or M1 Max, 2021)
Price: From $1,999
Powered by Apple's new M1 Pro and M1 Max processors, the 14-inch and 16-inch MacBook Pros are a great choice for those looking for incredible performance and an impressive battery life. Both models sport Mini LED screens, 1080p FaceTime cameras, a six-speaker sound system designed to deliver up to 80% more bass, and a new keyboard, which replaces Touch Bar with a row of physical function keys. In addition, the MagSafe charger, an HDMI port and an SD memory reader are brought back to the laptops. If you require maximum power and the longest possible battery then you should go with the 16-inch MacBook Pro with the M1 Max. And if you are not often required to perform graphics-intensive tasks on a laptop, then the 14-inch MacBook Pro with the M1 Pro should satisfy you.
MacBook Pro (M1, 2020)
Price: From $1,299
Compared to the MacBook Air, the 13-inch MacBook Pro equipped with the M1 processor has a better battery life, brighter display, improved speakers and microphones, and speedier performance. Moreover, it sports a cooling system and the new Magic Keyboard. The model is a bit heavier than the MacBook Air. It should also be mentioned that the 13-inch MacBook Pro now is the only laptop in the lineup that sports the Touch Bar.
Various models of Apple laptops come with various specifications so that users can purchase the device according to their needs. MacBook Air is considered the best MacBook for most Apple users. It is the lightest and most affordable of Apple's laptops. The 13in MacBook Pro is a great option for those looking for a little more power and battery life. And if your aim is powerful graphics and a big screen, then the 14in and 16in might be your best bet.