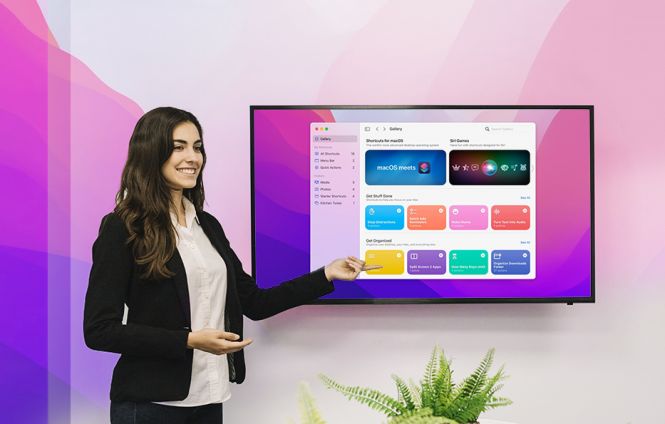 Live Text: macOS Monterey's Most Useful New Feature
Live Text is one of the most interesting and useful additions to macOS Monterey. You can use it with the Photos app or basically any image file that can be opened in Preview or Quick Look. In this article, we're going to take a look at what you can do with Live Text on a Mac running macOS Monterey.
Besides recognising text information in images, regardless of whether it's printed or handwritten, Live Text also allows you to copy it from a picture to your clipboard. This is extremely useful considering how often we store written information in image files, whether they're notes, screenshots, or otherwise. The feature works with Safari and the Screenshot interface, too. In Safari, just like in the Photos app, it makes images on webpages completely interactive, so in case you need to copy a phone number from an image on a restaurant's webpage, it's not a problem at all. Additionally, Live Text does an impeccable job with character recognition as it detects all punctuation marks as well as accents over the letters.
How it works
Selecting text in an image with Live Text is easy and works exactly the same as it does in any text editor — just use your cursor to select the text. You can then take action right-click on it in order to open a contextual menu.
The contextual menu offers a few options such as Look Up, Copy and Translate. Using the Lookup feature provides general information, like a description from your default browser, whereas Translate can show you the same text in a different language.
You may also see options like calling, recommendations from Siri, news articles, listings on the Mac App Store and more depending on your text.
Bear in mind that you may occasionally encounter an image where the text can't be recognized. Blurry or dark photos can cause trouble for the feature, making it impossible to select any text in your photo even if you can see it clearly.
There are a lots of ways you can use the Live Text feature, and it's an easy and time-saving production tool available on any Mac that can run macOS Monterey. This includes MacBook Air and Pro models dating back to 2015, the 12-inch MacBook from 2016 and 2017, the iMac Pro, iMac models from 2015 and onwards, Mac mini from 2014 and newer, and the Mac Pro from 2019.
Live Text is also available on iOS 15 and iPad OS 15 devices, and because you probably use the cameras on those more often, you might use Live Text on your iPhone and iPad more than you would your Mac.
The feature is currently supported in English, Chinese, French, Italian, German, Portuguese, and Spanish.