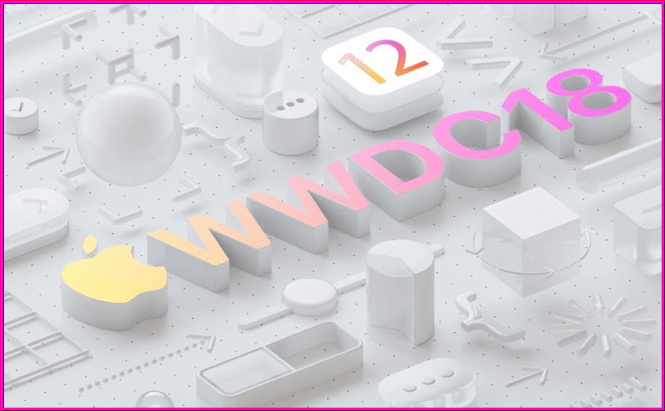 Apple's WWDC 2018 - what to expect
Apple's annual Worldwide Developers Conference will take place in San Jose and will start Monday, June 4th. Traditionally, the IT giant unveils quite a lot of interesting stuff at this event including upcoming versions of operating systems, new software and a few hardware items, so there's quite a lot of buzz surrounding it. In case you're interested in the company's products or you simply like to keep up with the latest tech, here's what to expect from Apple's WWDC 2018.
Hardware
Apple prefers to focus on software products at its WWDC events, but that doesn't mean that it can't use this opportunity to announce improved versions of its already existent products. In the past, the company used the developers conference to announce MacBook Pro models as well as mid range iPhones, so there's no reason to expect something different this year.
MacBook Pro
If you were hoping for a full-fledged updated version of the MacBook Pro, you might be in for a disappointment as I don't expect Apple to do that, at least not this year. However, from what I've read, the laptop's butterfly-style keys were a major headache for the customers and many have complained about them, so the company may choose to release a slightly improved model with minor improvements and maybe a little bit more RAM.
MacBook Air
2018 marks the ten-year anniversary of the MacBook Air line, so I expect Apple to use this year's WWDC to either unveil an updated edition of the device or drop the Air versions altogether. According to the rumors that are floating on the Internet, if the company decides to make a new MacBook Air, it will probably be a 13-inch model with a Retina display.
Other
One of the things I really expect to hear about is the AirPower wireless charging mat, which Apple unveiled along with along with the iPhone X and hasn't talked about since. As far as new iPhones are concerned, the last one announced at a WWDC event was the iPhone 4, but Apple may still unveil an updated version of the SE edition at this year's conference. Lastly, there's a slim chance that we may also hear some news about a new Mac Mini, Apple's over-the-ear headphones or a HomePod-like gadget.
WWDC 2018
Software and OS
Since WWDC is technically all about the developers, I expect Apple to unveil updated versions of the operating systems for Macs, iPhones, Apple Watches and Apple TVs as well as improvements to Siri and maybe some other interesting new things.
iOS 12
Undoubtedly, the focus of the conference will be the upcoming operating system for iPhones and iPads, iOS 12. From what I'm hearing, this new version will be centered around bug-fixes and performance improvements, but we might also see some interesting new features that exploit the potential of iPhone X's gesture interface. Other rumors involve a redesign of the Home screen, a new feature called Digital health, updates to the apps that come bundled with the phones and notifications improvements.
WatchOS 5
Although I don't really trust the source of this rumor, I've heard that Spotify may be working with Apple on a StreamKit framework that should arrive along with WatchOS 5. Nevertheless, the IT giant has recently started selling Apple watches that can make calls without having to be near an iPhone, which is a huge improvement, so I expect big things from the upcoming version of WatchOS, not just new watch faces and fitness-related improvements.
MacOS 10.14
As far as the new MacOS version is concerned, I haven't heard too many things about it and, to be completely honest, I don't even have a clue about the name that it's going to have. The only thing I've heard is the fact that Apple is working on combining the MacOS and iOS apps, but I'm not sure how far along the company has come with the process, so we might need to wait until next year's WWDC to hear anything official about it.
Other
As far as Apple TVs are concerned, I'm curious to see if we're going to hear something about Apple's upcoming streaming service, but we're more likely to get some news about the Dolby Atmos for Apple TV that's supposed to come this year. Lastly, Siri has fallen pretty far behind its competitors and I think it's high time for the IT giant to do something about it. I expect Apple to make its virtual assistant more consistent across its devices and more opened to third-party services, but that's based more on wishful thinking than on believable rumors.
There you have it friends; here's, in short, what we expect to hear from Apple at WWDC 2018. As far as I'm concerned, I'm mostly interested in the announcements regarding the MacBook Air 2018 because seeing Apple's intentions regarding its most affordable MacBook line will surely offer some important clues regarding the company's plans for the future.