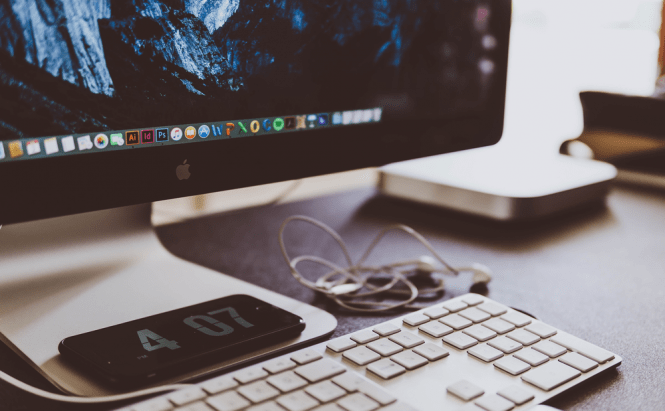 Essential apps for your MacBook
Apple's operating system for Macs includes some pretty useful applications that you can use for free, but that's not always enough. Whenever you buy a new MacBook or do a fresh install of the OS on the laptop that you already have, there are a few third-party tools that will make your life a lot easier and give you some extra features that you need on a daily basis. This is why we've decided to compile our own list and show you several apps that we consider essential for MacBooks.
Franz
Franz
Instant messaging is important for many people, but dealing with multiple services can create a mess of windows on your screen. This is where Franz comes in: the application lets you log into your Facebook Messenger, Skype, WhatsApp, Hangouts, WeChat and Slack account, then deal with all your chats from a single interface.
Chrome Remote Desktop
Chrome Remote Desktop
Being able to access your MacBook from work or other locations can be quite useful. Chrome Remote Desktop will help you with that and it doesn't even require you to memorize your home Mac's IP. All you need is a PIN code and you'll be able to see the desktop of your Mac that's back home as well as take control of its keyboard and mouse.
AppCleaner
AppCleaner
Most applications that you install on your MacBook will leave residual files when you remove them. Too many of those will slow down your machine and some of them can even be harmful to your security. This is why I prefer using a professional uninstaller like AppCleaner. This tool will not only uninstall the apps you no longer need but also scan for any leftover files or traces from it and delete them.
Bartender 2
Bartender 2
Customizing your MacBook's main menu can help you get a lot of things done faster and Bartender 2 will do just that. This tool lets you add and remove shortcuts to your menu bar as well as group items onto a single icon. It will keep your desktop looking nice and tidy while also ensuring that you have quick access to your day-to-day apps.
VLC
VLC
Even though most of your video and movie-watching will be done on YouTube, Netflix, Hulu or other similar services, there will surely come a time when you will want to play a video from your MacBook's storage. VLC Media Player is probably the best video player currently on the market supporting pretty much every format there is, including video DVD files. Additionally, you can stream videos to your Chromecast and there are also a lot of plug-ins that you can install to extend its functionality.
The Unarchiver
The unarchiver
If you frequently have to deal with compressed files, then The Unarchiver is a must have tool. The application works directly in your Finder, so you won't need to open archived files in a different window and supports a wide variety of compression formats.
qBitTorrent
qBitTorrent
Lastly, those who spend a lot of time on Torrent websites will surely appreciate having an app like qBitTorrent. The best thing about this BitTorrent client is that it's free as well as completely free of any ads or any other crap. Furthermore, the interface is easy to deal with and the downloading speed is more than decent.
There you have it, friends, there are our picks for the essential apps for your MacBook. Lastly, if you would rather use your MacBook for leisure activities, don't forget that there were some really great games for Mac released in 2018.