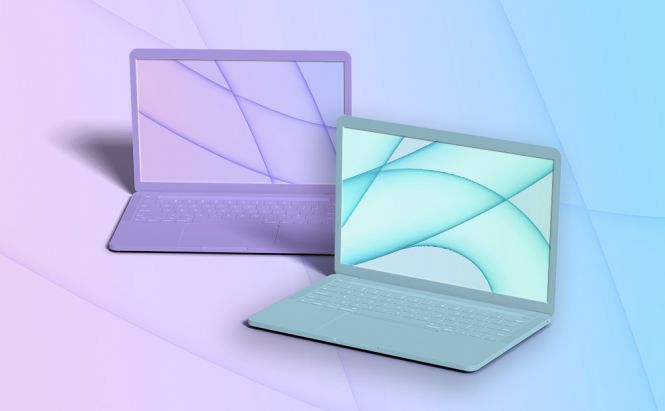 MacBook Air 2022: a Colorful Design Revamp
Redesigned MacBook Air will be officially introduced in mid-2022. The price may start at about $900-$1000. Rumours are flying about its new name: likely, it will be a renamed MacBook.
If leaked renders are true, the design of the next-generation MacBook Air 2022 will be a fine blend of new iMac, MacBook Pro and MacBook Air 2021.
It's expected to be lighter and thinner and it may have a mini-LED display, white bezels and a white keyboard with full-size function keys.
The leaked CAD designs show that there will be no notch in the display and a chassis of MacBook Air will come in a number of pastel iMac-like colors, in hues of silver, teal, purple, orange, red, and yellow. The leak indicates the device will feature a 1080p camera and multiple USB4 or Thunderbolt ports.
It has been claimed that Apple is working on a more efficient version of a lower-power M1 silicon chip. MacBook Air 2022 is said to come out with an upgraded entry-level processor. The M2 chip will have 8 computer cores (the same number as M1 features) but it will work much faster and boast improved graphics with up to 10 GPU cores.
Well, the time will show what MacBook Air 2022 will look like. It's obvious that change is in the air.