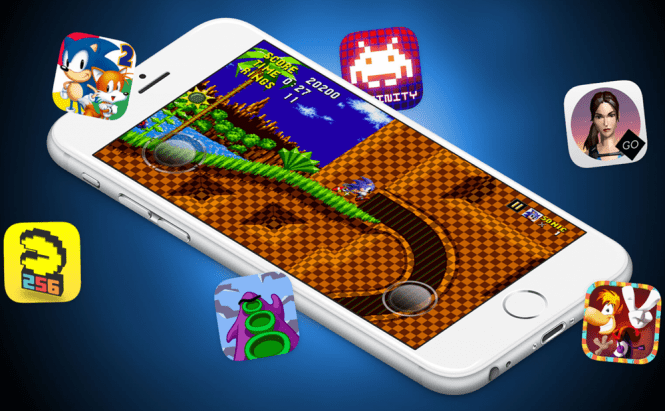 iOS gaming in 2018. What can the App Store offer to us?
Playing games on your smartphone is a great way to give yourself something to do while working on your tan on the beach or to make a long commute feel shorter. What's even better is that every year mobile games get better and better, so not accounting for the different controls, you can hardly tell the difference between them and PC or console titles. In case playing on your iPhone or iPad is one of your hobbies, here are the best games that you can play on iOS in 2018.
Fortnite
Fortnite
As most of you already know, the Battle Royale that took the gaming world by storm, Fortnite, also has an iOS version. However, what you might not know if you haven't tried it out is that the mobile version of the game is actually quite good and fun to play. Just like on the PC, you can team up with your friends or play by yourself and compete against 99 other players. Collect guns and ammo that are scattered around the map, mine for materials and build yourself a shelter or create easier access routes and try to be the last one standing.
Injustice 2
Injustice 2
If you've always wanted to know how tough is your favorite superhero or villain really is, Injustice 2 will give you a chance to find out. The mobile version of this sequel features some new jumping attacks as well as low ones that help build your superpower meter quicker. Another cool thing is that the game's Story Mode is identical to the one on consoles, so you're in for a whole lot of cut scenes and a well-developed story. Unfortunately, there's also a negative side: the rest periods that the free version forces you to take between play are long and annoying.
Cut the Rope: Magic
Cut the Rope: Magic
For those who like to keep their brains busy Cut the Rope: Magic is one of the coolest games to play. This new title from the series manages to keep everything that was cool about the original titles while adding some great new magic content that blends in perfectly. Planning ahead is also now more important than ever as Om Nom has the newly gained ability to turn into a fish, a mouse, a bird or a baby version of itself at any time and thus totally change the dynamic of each level.
South Park: Phone Destroyer
South Park: Phone Destroyer
Even though collectible-card games where never a favorite of mine, Ubisoft's South Park: Phone Destroyer manages to be challenging as well as very funny. The game offers 80 upgradable cards featuring popular characters from the South Park series including new ones like Ninjew Kyle or Cyborg Kenny. The real-time PvP mode is quite exciting and you'll be laughing your heart out during the single-player campaign, so you'll surely have fun while playing it.
Walking Dead: The Game
Walking Dead: The Game
Lastly, the fans of the horror genre will have a hard time finding a game with a better design than Walking Dead: The Game. The mobile versions include two seasons and a few spin-off, so it will be a while until you need to start searching for something new play. As far as the gameplay goes, it has everything: suspense-filled moments, scares, heart-breaking scenes and great overall story-telling. Finally, the game's main protagonist, Clementine, is a million times better than Karl from the TV series.
There you have it friends, these are some of the best games that the Apple Store has to offer this year. However, don't forget that 2018 is far from over and some more amazing titles might be released along the road. Lastly, if you like playing on a bigger screen, you should know that 2018 also brought quite a few great games for Macs.