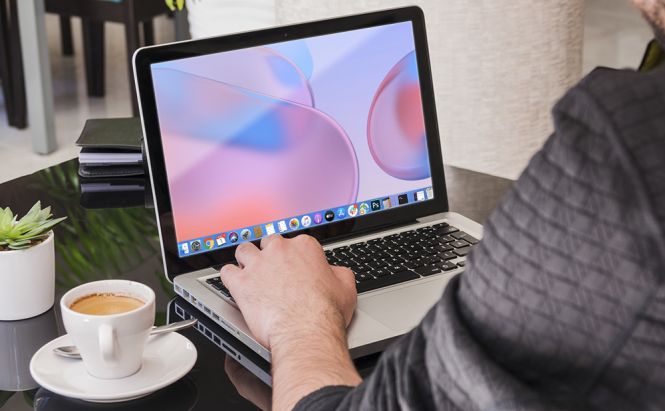 Chrome OS Flex May Save Your Old Mac
Recently, Google released a new lightweight cloud-first operating system that is able to revive your outdated macOS or Windows laptop. Chrome OS Flex is primarily designed for schools and businesses, still, it can be tempting for regular users as well to replace slow slow and old OS and receive Android benefits on PCs and Macs.
To put it briefly
It's a secure and boot-fast OS that turns your computer into a Chromebook that requires little know-how and maintenance. The greatest advantage is that Chrome OS Flex won't slow down over time and it can be automatically upgraded in the background.
Also, it comes with all cloud-based management options, it can be controlled from the cloud and it provides you fast access to Google's huge library of web applications and extensions. Simultaneously, you can access such iCloud services as your Mail, Drive, Calendar, Photos, Contacts, Notes, Reminders, Pages, Numbers, and Keynote. Sadly, you can't run your favourite desktop Android apps there.
Specs
Chrome OS Flex requires 4 GB of RAM and 16 GB of storage and it takes you just several minutes to set up this OS. It isn't suitable to work on modern Apple's silicon Macs with Big Sur or Monterey installed. Instead, it's built to work on older machines to reduce e-waste and prolong the life of your devices,
This OS has been tested on a number of devices and Google recommends checking out the whole list of certified models and taking into account that the results report a varying degree of compatibility for different machines.
Also, bear in mind OS Flex is in early access and you might encounter some instability and minor issues.
How to get started
At first, sign up on the Chrome OS Flex website. Then register and download the Chrome Recovery Utility. After that, Google will provide you with all the details on how to proceed next.
Generate a bootable drive on a USB stick and try the OS before installing it.
Set up Chrome OS Flex on your Mac from your USB drive and replace your current macOS version.
To do that, press Command-R at startup and choose Startup Security Utility > Allow booting from external or removable media.
Hold down the Option key and restart.
Choose the Chrome OS Flex drive.
Deploy it to all machines in your organization via a network or USB drive.
So give Chrome OS Flex a try and see what you get.