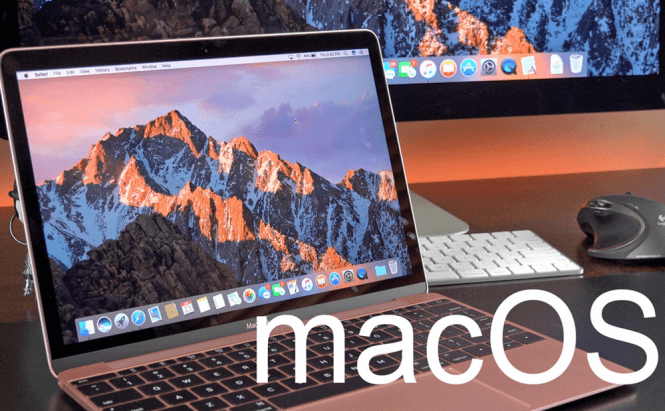 The most interesting features of macOS Sierra
At this year's WWDC conference, Apple shocked the world with its new operating system for desktops. The IT giant decided to discontinue the OS X series and came up with a new title: macOS Sierra. The first mainstream version of macOS Sierra is going to be launched today (September 20) and in case you're curious, here you will find a list with a few of the most interesting new features that the operating system brings to its users.
Siri
This time, it was Apple's turn to steal a page from Microsoft's book, integrating the company's virtual assistant into the desktop version of the operating system. This means that after you update to MacOS Sierra, you will be able to take advantage of Siri's capabilities directly from your Mac. You can make the digital assistant play music, launch applications, search for stuff on the Internet and even let it find files stored on your hard-disk.
Optimized Storage
While I'm not the biggest fan of cloud storage (especially when it's done automatically), I'm sure that many people will be delighted by the new Optimized Storage feature. This function helps users save storage space on their hard disks by uploading unnecessary files to iCloud. The advantage is that this feature will automatically move the files that you haven't used in a while like photos, documents, screenshots, etc. to the cloud and these items won't count against your iCloud space allotment, so you won't need to worry about filling up your cloud storage space. Furthermore, Optimized Storage will also automatically delete cache files, event logs or the items in your Trash that have been there for more than 30 days.
Apple Watch unlocking
If you like most of the Apple-made products, then you'll be glad to know about the following features. macOS Sierra will allow users to unlock their Macs with their Apple Watches instead of entering a password. Although you will have to wait until WatchOS 3 is released to the general public before using this functionality, it will be awesome once it's available.
Shared clipboard
However, the new macOS feature that I like the most is the shared clipboard functionality, which allows you to copy things on your Mac, then paste them on your iPhone and vice versa. This is a great addition to the already handy Continuity feature and a super incentive for customers to stick with Apple for both desktops and smartphones or tablets.
Of course, there are many other great new features such as picture-in-picture videos for Safari, Apple Pay on Macs or the ability to create Memories using Photos. I encourage you to share your most beloved ones in the comments section below to see together what options Apple made really well-liked.
Now, when you've seen the most interesting features to come with macOS Sierra, you might also enjoy reading some of our other stories such as: "Lost your Mac? Don't panic!" or "Enable and install screensavers on your Mac".