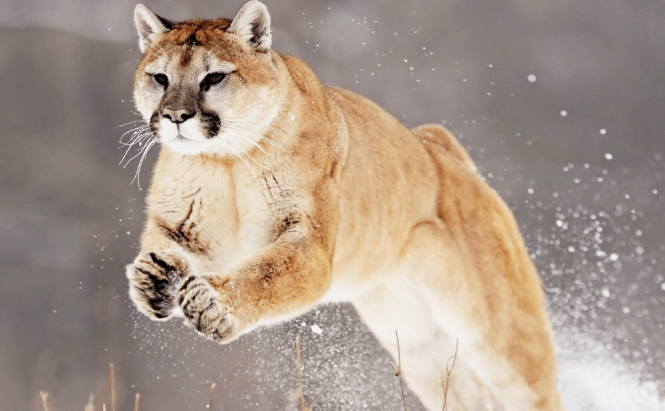 OS X Mountain Lion Developer Preview
Our latest article was devoted to some inconveniencies of the currently latest stable operating system by Apple - Mac OS X Lion. Today we are drawing your attention to the brand new version of the distribution - 10.8, Mountain Lion released for developers yesterday. Some experts argue that this release is highly unexpected, as there are still a lot of errors and bugs in Lion. Well, maybe Apple decided to fix them right in a completely new edition of the OS? Howbeit, Apple promises to release a stable version already this summer.
The key specialty of the OS X Mountain Lion is that it embraces numerous features from the company's mobile iOS 5. Some of those features were introduced already in 10.7, but this developer release marks much closer intergration of mobile technologies into desktops and laptops. Let's get a more thorough view of them.
First of all, the new Mac OS X is characterized by the deeper integration of iCloud, the corporate cloud storage service. So, the main idea of the developers is to allow users to store all the data on a remote server, and thus have instant access to them from any device. Well, hard to argue that it's very convenient, isn't it?
The new version of the OS finally features iMessage, one of the favourite messaging services. Apart from using the native protocol, the users will be able to connect the client to their AIM, Google Talk, Jabber and Yahoo Messenger accounts and enjoy communication in a new, more comfortable way. By the way, for the most impatient ones, the beta version ( unfortunately, working only on Mac OS X 10.7.3 and higher) is already there.
One of the distinguishing features of iOS 5, Push Notifications, is now available on Mac OS X (still in development, don't forget :( ). The sliding panel with notifications will be on the right side of the screen, almost like on any Apple's mobile device, and will show all the necessary notifications about events and activities.
OS X Mountain Lion Push Notifications
OS X Mountain Lion is also stronger integrated with social networks. It means, not only certain applications, but the whole operating system supports sharing data via social Internet services. Another convenient feature is customizable integrated alerts from different websites.
Another improvement touches upon security issues. OS X Mountain Lion features an unprecedented program called Gatekeeper that is designed to control what applications can be installed to your Mac (unlike the mobile OS, where you can install only trusted applications by default). There are three major options - you can choose to install any applications, only those included into Mac App Store, or those created by the trusted developers, i.e. participants of Mac developer program.
These features are obviously not the only ones that were improved in this new version - OS X Mountain Lion (hear? It has such a proud sound!), but the full list will be available to the broader public only in summer. Waiting impatiently? It's not the word for it.
And while we have little chance to test the new big cat by Apple, tell me: what operating system version you are using? What you like/dislike most about it?
P.S. I didn't pay proper attention to the fact that Apple had dropped the word 'Mac' from the new OS name. Maybe I should have? May it mean, we will be soon able to use OS X on non-Mac devices?