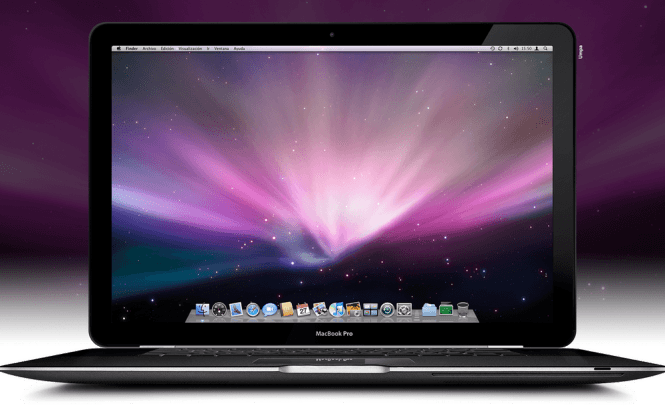 Best tools to keep your Mac organized
If you're not a naturally neat person, your Mac (just like any other computer) can get cluttered very quickly. If such a thing happens, not only will you lose time until you actually find the application you need or the action that you wanted to perform, but it will also be very tiring for your brain, even if you don't realize it at first. In case you are looking for better solutions to get organized, here you will find 5 apps that will make your day-to-day Mac experience much more enjoyable, helping you keep things under control.
Keep your bars tidy: Bartender 2
Bartender
If you're the kind of person who installs lots and lots of applications, then your Mac's menu bar should be a mess by now. Bartender is an application designed specifically for this issue, as it will help you organize your bars however you see fit. This tool will help you decide the apps that 'inhabit' your menu bar, rearrange the items on your bars, or determine which one of your applications should be visible and when. Latest version of Bartender is fully capable of working with OS X El Capitan and integrates with the visual style of the operating system. The tool will cost you $15, so it's a bit expensive, but we're talking about a one-time payment, and the functionality that you get seems to be worth it from my perspective.
Stay in the loop: Growl
Growl
Keeping track of everything that's going on on your Mac is not an easy task, and the standard Notifications Center doesn't always do the trick. Growl offers extensive notifications-related functionality keeping you connected to everything in your operating system as well as keeping track of all the applications that you have installed. Another big advantage of using this tool is that you can customize almost every single one of its aspects, so if you have the patience to set it up correctly, it will never become a nuisance. Unfortunately, Growl hasn't been update in a long while, but, as far as I know, its developers haven't given up on it yet.
Automatic sorting: Hazel
Hazel
Manually sorting out and organizing every aspect of your Mac can be a time-consuming, tedious task, but Hazel can spare you the trouble. This tool allows you to create rules, so that it can automatically organize the files on your device, help you clean up after app removal (and reinstall them if you need to), automatically clean your trash and provide an improved filing system. Additional advantages include the option to directly import files to iTunes or iPhoto, advanced Spotlight integration and a familiar interface (very similar to Apple Mail). This tool is the most expensive one on this list, costing $29, but you can try it for free for two weeks and see if it's worth having around.
Easily clean some of the junk: Duplicate Detective
Duplicate Detective
Duplicate files are a real pain, not only because they take up space on your hard-disk but also because they make your Mac look kind of messy. Duplicate Detective is one of the best tools that I know to help you easily eliminate similar files from your hard-disk. This tool features sophisticated comparison algorithms that ensure that it finds all the duplicate items and numerous convenience-related options which make the application easier to control and help the user avoid any unwanted mistakes. Duplicate Detective works with OS X El Capitan, provides a great scanning speed, but it will cost you $2.99, so it's up to you if you really need such a tool or not.
Universal search: Found
Found
Last on our list, Found isn't exactly a tool to keep your Mac organized, but its functionality can help you save a lot of time. This universal search tool is a perfect replacement for Apple's Spotlight, since it allows you to search through of all of the places you store files at the same time. If you can't remember where you put a certain item, this application will search your Mac's hard-disk as well as other places such as Google Drive, Dropbox, Gmail, etc.and find it for you. Another big advantage of using Found is that you can instantly 'summon' it by double tapping the Ctrl button on your keyboard. Lastly, the application lets you preview the results of its search (even if they're stored on the cloud or in your email), so you can be sure that you have the right file.
If you're interested in discovering more handy applications that improve your Mac's functionality, you should check out the best email clients for Mac. Additionally, you may want to read about these useful keyboard shortcuts that every Mac user should know.