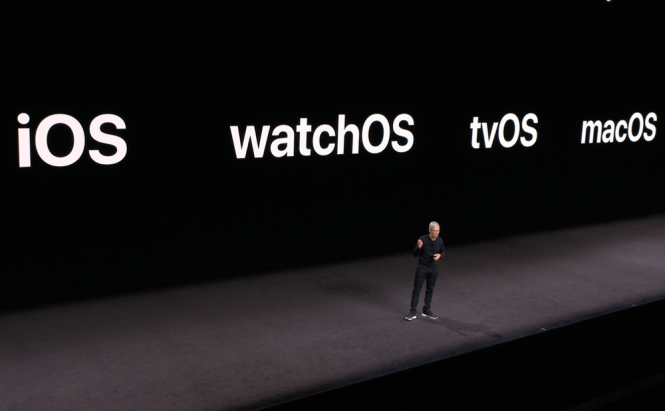 Let's talk about iOS 12, macOS 10.14, watchOS 5 and tvOS 12
Another year another round of operating systems for Apple's devices and I thought we should talk about them a little bit. As you probably know, the public beta versions are already available, so anyone can install and test the software on their own. However, before you do that or in case you don't have spare devices to install them on, you should know what to expect. So, here are the new features you will find in iOS 12, macOS 10.14, watchOS 5 and tvOS 12:
iOS 12 Memoji
iOS 12
Since the iPhone is Apple's star product, it's no surprise that iOS is the IT giant's most important operating system. This year's software is more about performance and security enhancements than about novelties, but there are still a few cool new features to play with. What I liked most about it are the Memoji, which are are emojis that will resemble each users instead of having a generic face. Other interesting things that you will find are the Animoji and the ability to participate in group video calls on FaceTime. Lastly, the notifications are a little bit different, the Photos app now features recommendations as well as contextual searches and there's also a new app called ScreenTime that will give you details about how much you use your phone and what you do with it.
MacOS 10.14
MacOS 10.14 Mojave
Apple has named its upcoming MacOS 10.14 Mojave and the new operating system brings a few interesting new visual features. For example, the software includes a wallpaper that changes dynamically based on the current time of day as well as an enhanced Dark Mode. Another novelty are the Stacks that you can add to your desktop, which make organizing your applications, documents and files a lot more effective. Finally, the Finder now has a sidebar and a Gallery View, so it's a lot easier to navigate and spot things at a glance.
tvOS 12
tvOS 12
Apple's operating system for its smart TVs has reached the 12th edition. This version brings about 20 new features with the most important one being the added support for Dolby Atmos surround sound. However, what I really like is the new Zero Sign-On, which will detect your device's location and other indicators and use the data to automatically sign you into various accounts. Furthermore, you can instantly gain access to any password you stored on a connected iOS 12 device with the help of the QuickType keyboard.
watchOS 5
watchOS 5
Unquestionably, the highlight of the soon-to-come watchOS 5 is the walkie talkie feature. This will allow you to talk to a selected contact simply by pushing the Apple Watch's screen. Other than that, Apple's digital assistant, Siri can now be summoned simply by raising your wrist and you will find a selection of new third-party watch faces including ones made by Nike.
There you have it friends, now you know all about the most important new features brought by the beta versions of Apple's upcoming operating systems. As you can see, there aren't too many surprises from what we expected to see at this year's WWDC. Finally, if the IT giant sticks to the same schedule as in the past few years, it won't be long until the bugs are squashed and the beta editions will be replaced by the official versions of the operating systems.