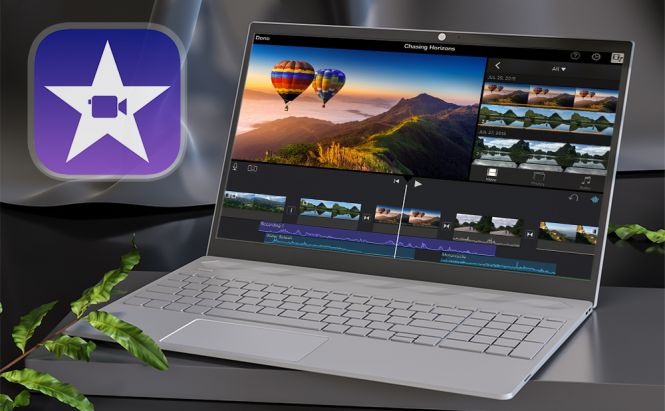 7 Tips To Create Hollywood-style Videos In Updated iMovie
iMovie by Apple is a pre-installed video editing tool that is an ideal budget pick if you want to design cinema-quality movies on iPhone, iPad or Mac. There's a variety of awesome features the updated iMovie offers.
Among the newest features, you will find such useful options as a number of keyboard shortcuts to make start and endpoints, jump forward, and move to the next or previous frame.
Also, from now on, you will be able to perform all editings on the timeline. This long-awaited feature allows you to adjust and correct the colour balance, contrast, brightness, and saturation using the timeline. What else could you expect? Read the article and learn 7 useful tips to enhance your iMovie experience.
1. Easily adjust audio files
Let's start with editing audio files. In the upgraded version, you can launch a separate editing panel or edit audio in the events browser within the app's interface. It's very easy to manage the levels of your audio clips, just highlight or choose a clip and click the auto-button from the built-in toolbar.
2. Trim your clips
Another useful feature you'll certainly like is an easy-to-use trimmer. To access it, click twice on the movie and the new window will pop up, just drag your project there. Set the length and timing of your movie and trim it to your convenience.

3. Manage green-screen controls
This option is of crucial importance whenever you need to soften the effects. It's located in the Video Overlay Tools section. Bear in mind that a movie must overlap the original on the timeline.
4. Detect people in the movie
This face detection functionality enables you to track and tag characters to indicate their number and distance from the camera. Keep calm as the option can't detect specific people and find out their identities. Take into account it may take some time to perform this task as the app needs to analyze every movie before detecting faces.
5. Auto-control background noise
Luckily, you don't have to manually handle the volume settings of your video since iMovie is able to automatically lower background noise.
6. Apply built-in templates
Moreover, iMovie enables you to select clips from the project and design professional trailers out of default themes. By the way, new themes for sports and news productions are available for you.
7. Share outputs
The last but not least, now you'll be able to share your movies on Mac, iPhone, or Apple TV. The app comes with a theatre where all the projects are stored and can be viewed under any platform.
Apply these tricks and enjoy your feature-rich iMovie experience.