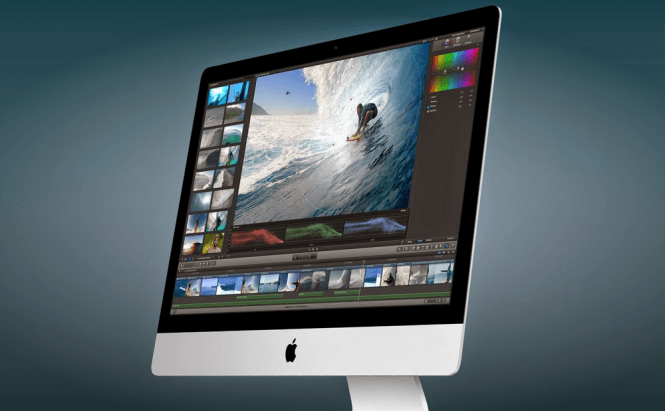 Top 4 free video-editing tools for Mac
Today's technology and social network interactions encourage people to take loads of photos and videos. However, not every clip is perfect, thust you may need to edit it, but paying hundreds or even thousands of dollars for a video editor isn't really worth it when all you want is to have a little bit of fun. This is why, I've decided to show you four of the best Mac tools that will help you with your basic video editing needs without asking for your money.
Jahshaka
Jahshaka
Let's start things off with an open-source cross-platform application that can actually be compared to Adobe's After Effects. Jahshaka is a video effects and compositing engine as well as a pretty great video editor. The application is capable of working with 2D as well as 3D content and offers a wide array of video editing functions such as the rescaling, changing the aspect ratio, modifying the resolution, cutting parts of the clip, adding separate soundtracks, etc. Furthermore, you can also easily perform color corrections and add some really interesting effects to your video files.
iMovie
iMovie
Probably, the most popular tool on our list, iMovie is an effective solution for your video-editing needs. Even though this application is being given away for free by Apple (it comes with the OS X operating system), you shouldn't underestimate its capabilities. What's really great about iMovie is that it's very user-friendly and that it offers some features such as facial recognition capabilities or the ability to effortlessly add themes and effects, which are perfect for your personal projects. The fact that the tool comes with in-built effects and animations is also a big plus.
Blender
Blender
Primarily known as a 3D modelling, animation and rendering tool, Blender is also an excellent non-linear video editing application. However, its biggest downside is that it's actually quite difficult to use at first and if you don't have too much experience with video editing, you can easily get lost in the huge number of features available. On the plus side, there are plenty of tutorials showing you the application's capabilities and how to use them, so if you're willing to take the time and learn to use Blender, you can obtain some pretty great results.
Kdenlive
Kdenlive
The last tool on our list, Kdenlive, is a pretty straitforward solution for your basic video-editing tasks. This application offers standard editing functions like crop, paste, cut, add audio, etc., and lets you use numerous transitions and effects. Furthermore, the tool also lets you customize the interface and come up with your own keyboard shortcuts, so you can use it as effectively as possible. Lastly, Kdenlive can work with a wide array of cam recorders from the low resolution ones to professional cameras.
Now, when you've seen our top 4 free video editing tools for Mac, you might also want to check out some of our older stories such as: "The best free photo-editing tools for Mac" or "Top 5 video players for Mac".