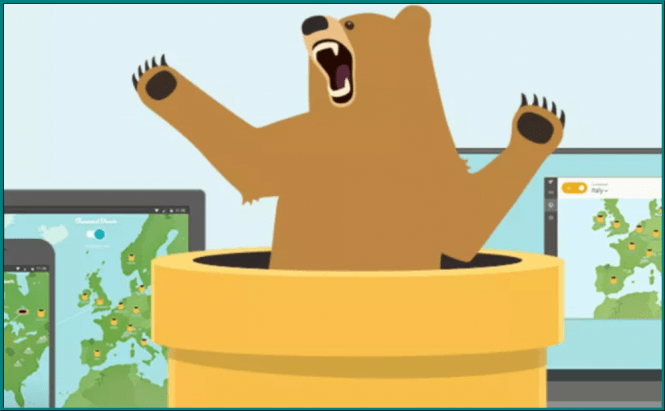 TunnelBear: the best VPN choice for your Mac
Macs may be more secure than Windows-powered PCs, but when it comes to Internet privacy, the differences are no longer visible. Even though people use private browsing or other methods to ensure that they don't leave any traces on their machines, ISPs or the servers from workplaces keep logs with every website that's been visited and every connection that's been made. If that's something you would like to avoid, then TunnelBear is the VPN service that you need.
Before we get into the advantages of using TunnelBear specifically, let me first tell you about the benefits of using a VPN client in general. Virtual Private Networks (VPNs) redirect your entire Internet traffic through them, so instead of seeing exactly which website you visit (Facebook, Google, Reddit, etc.), your ISP will only see you connecting to the VPN without knowing where you went from there. In countries with oppressive governments, these tools could be invaluable. Another great thing about VPNs is that they encrypt all the data that's being exchanged between your PC and their servers, so even if someone intercepts your communications using man-in-the-middle attacks, they won't be able to decipher it. Lastly, VPNs spoof your IP, making the websites that you visit think that you're from a different part of the world and thus can help you access content that could otherwise be restricted for the users from your country.
Now that you know about VPNs, you should also know that not all of them are as secure or as convenient to use as you would hope. There are many such services that keep logs recording their clients' activities on the web, which could expose you. However, even more importantly, when you connect to the Internet through a VPN your browsing speed will drop and most services offer pretty low navigation speeds. This why we recommend TunnelBear.
As far as your privacy is concerned, TunnelBear doesn't keep any logs of your activities, uses the OpenVPN, IPSec and IKEv2 standards to encrypt your data, doesn't have any DNS leaks and is under Canadian jurisdiction, which makes it very hard for other countries to make legal demands from the service. Additionally, it also has a very important function for VPN's called kill switch, which ensures that even if the server that you're currently connected to drops, your real IP won't be exposed. Lastly, the client's security is regularly audited by independent companies, so its quality is being constantly tested.
TunnelBear
In case you're worried about convenience, there's no need for that. The application has one of the easiest to use interfaces that you've ever used and you don't even need to see any advanced settings if you don't want to. Moreover, the service also offers browser extensions that don't require any effort from your part other than installing them. Another thing I like is that TunnelBear includes a feature called Anonymous IP, which masks the fact that you're using a VPN to the websites that you visit. As far browsing speeds are concerned, they're pretty decent, staying somewhere around 50 Mbps on servers from Europe or from America. Finally, the service supports up to 5 simultaneous connections, and that's another advantage.
TunnelBear is still missing a few key components such as support for Netflix, torrent websites or router installation, but I don't think it will be long until the team working on it will find the right solutions to fill these gaps. Nevertheless, each month you get 500 MB of data for free with no speed limitations, so you can test the service for yourself and see if it meets your requirements. Its premium plans are also very affordable as you can get unlimited traffic for $60 per year or choose to pay a monthly fee of $10.
Before we end things, you should know that VPNs are illegal in certain countries, so you should first make sure that you aren't breaking any laws before starting to use TunnelBear. Lastly, you would also do well to remember that there's a lot more to preserving your online privacy on a Mac than just using a VPN client.