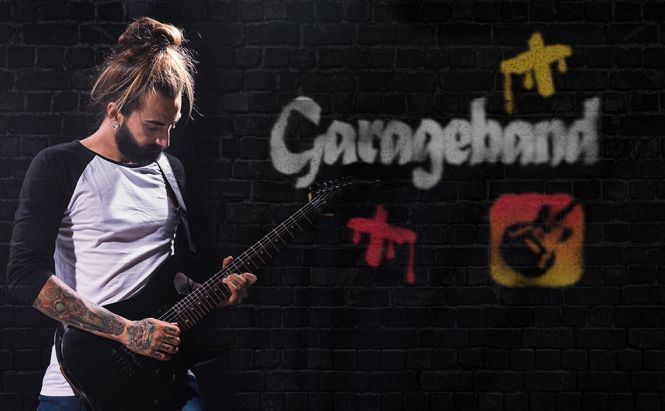 5 handy tips for GarageBand users
Garageband is a complete music studio by Apple, an ideal pick for musicians of different genres to record, compose, edit, mix and share music. The app was introduced by Steve Jobs in 2004, and it's still an accessible and up-to-date DAW (digital audio workstation). Moreover, it's extremely powerful. That's why the app is suitable for both novices and experts.
Overall picture
First of all, Garageband's completely free of charge and it comes pre-installed on Macs, iPads and iPhones. The app provides a wide range of built-in VSTs, presets, synths, loops, and instruments, and it allows you to create new projects from scratch.
You see, you don't have to own a single instrument to write music. Also, you can record your voice and instruments, capture sounds using a microphone, mix your music, and easily arrange it. Furthermore, you can morph and tweak sounds and sync your tracks across your devices due to iCloud integration.
Applying EQ
Additionally, you are able to extend the Garageband's functionality with 808 brand plugins, including a Stereo Spreader, Limiter, Compressor, Distortion, Reverbs, Delays, Channel EQ, etc., and automate their performance.
Now, just read some tips below on getting the most out of this application.
1. Make music with or without instruments
Record vocals and instruments by choosing a microphone or clicking on the red Record button. Select from a great number of realistic amp models, audio effects, stompboxes, guitar pedals and speaker cabinets as well as royalty-free loops of multiple genres, including Indie, Hip Hop and Electronic Dance Music.
2. Apply AUSampler for hip-hop and other genres
AUSampler is a great option for hip-hop and rap lovers. The option allows you to capture audio from songs or movies, load it into the sampler and customize its tempo and key signature. Moreover, you can adjust the volume, panning and tuning of your track.
3. Manage and transpose music as audio or MIDI
Using Live Rock Kit
Make use of the Workspace and Piano Roll to perform editing and adjust the velocity of MIDI or audio notes. Also, you can reposition notes and customize their duration and pitch.
Besides, you can jam with a virtual session drummer, precisely, select among 28 drummers and three percussionists in 6 genres, and convert your drummer tracks to MIDI files. Along with it, transpose your music using the corresponding track or pitch-altering plugin.
4. Generate custom drum kits and patterns
This DAW allows for spreading apart and transforming stock and plugin drum kits into single instrument tracks for further mixing and panning. The obvious advantage is that you can create your own custom drum patterns using all types of sounds.
Sharing your tracks
5. Share outputs on sharing websites
Export output files and share them on iTunes, YouTube, SoundCloud or other sharing services and adjust the settings if other users can download music from your page or not.
Enjoy using Garageband and create unique audio masterpieces.