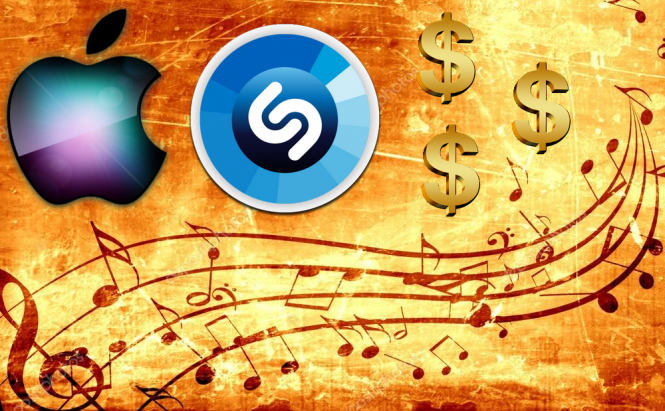 Reasons why Apple has acquired Shazam
As some of you may know Apple has recently confirmed its Shazam acquisition. According to the media, the IT giant paid approximately $450 million for the smaller company and even though it's not as flashy as the $3.2 billion spent in the Beats transaction, the music recognition service might prove to be more valuable to Apple, at least as far as the iPhone market is concerned. In case you were wondering, here are some the possible reasons for Apple's Shazam acquisition:
For those of you who aren't in the know, Shazam is a British company that develops the service with the same name. Its main focus is music recognition using small sound samples. The app uses your device's microphone to listen to the song that is currently playing, then cross-references the audio against its database and identifies what's playing. Shazam is quite successful with more than 1 billion downloads and over 120 million daily active users; it's also great at its job, so being able to integrate the recognition algorithms into Siri would be a huge step forward for Apple.
Another important aspect is that the British company was also one of the few on the music software market to actually make a profit on its own. The app displayed ads while the songs were identified and received money from Apple, Spotify, YouTube and another similar service for redirecting traffic (identified content) to their websites. The service's current financial status of the service is surely another one of the reasons why the Cupertino titan decided to acquire it, but it's also easy to presume that from now on, Shazam won't make any more redirects to the Apple Music's competitors and especially not to Spotify.
Besides sound recognition, Shazam has also been working on image and video recognition; the app is actually able to identify movies, TV shows and ads with the help of those algorithms. This feature was introduced into the app over one year ago and although it didn't prove to be as popular as the music recognition functionality, the system was accurate and effective. Since Apple is finally gearing up to make a push into the Augmented Reality world, the algorithms that power this technology will surely come in very useful.
At one point, Apple has declared that it wants to "reinvent music", but so far, it didn't actually deliver on its promise. However, using Shazam's technology it could actually be one step closer to its goal and not just on iPhones but also on Apple Watches, Aipods, HomePods and even Apple TVs. Furthermore, thanks to its popularity, Shazam has become a reference point in determining which songs or albums are trending and since Siri is pretty bad when it comes to picking the music on its own, the newly acquired service's data might help improve things.
Judging by its actions after the Beats acquisition, I don't expect Apple to turn Shazam into an iOS / MacOS only app, but it's very likely that the service will lose some of its traction while Apple is figuring out exactly what to do with it. Unfortunately for the Cupertino-based company, it doesn't have that much time as Spotify is constantly gaining ground with its daily mixes or its Jump feature that adds more songs to free accounts.