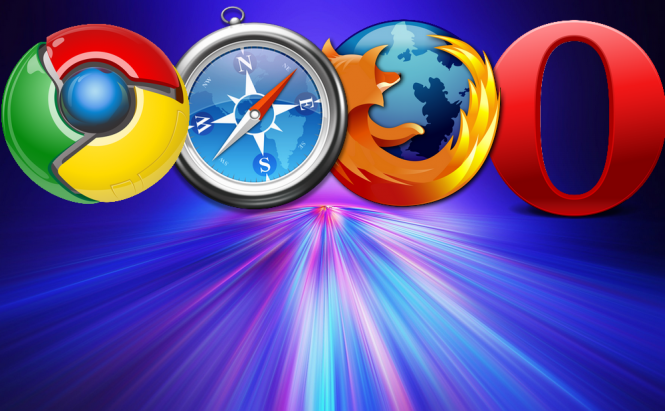 What's the fastest browser for Mac
When it comes to browsing the Internet using a Mac, there are a lot of options to choose from and many times it's hard to tell which one is actually the best. Even when it comes to just the four most popular web browsers: Google Chrome, Mozilla Firefox, Opera or Apple's Safari, they feature so many features that it can get confusing. However, even though "best" can be a subjective term, what we can do is measure their speed and see which of them is the fastest one:
1. Safari
According to the benchmarking tools at my disposals such as Kraken, JetStream or Octane, Safari is the fastest browser on a Mac by quite a distance. It seems that Apple's constant tinkering with the browser and the deep ties between the application and the MacOS High Sierra have paid off. Furthermore, Safari also includes some unique features such as Shared Links, which lets you monitor social media feeds or news in a sidebar or Reading Lists that lets you keep pages for offline reading.
2. Chrome
Every tool I've used sees Chrome as the second fastest browser for Macs and that's not very surprising given that Google's product is the most popular one in the world with 70% of the worldwide users in its pocket. Furthermore, if you're someone who uses Google's other services, such as Gmail, Docs, Drive, YouTube, etc., Chrome provides a great platform for accessing and using them. However, if you're not a fan of IT giant, its browser will annoy you as its best functions rely on you having a Google account. Additionally, Chrome isn't yet optimized for modern Macs, so it consumes a lot of battery juice.
3. Opera
After losing a lot of ground, Opera has been on a tremendous rise in the past two years and that shows in its benchmark results. When it comes to scores, the browser is actually pretty close to Chrome, which is great as the tool is mostly designed for power users, for whom speed is of the essence. Even though it's built on top of Blink (Chrome's web engine), Opera also embeds its own extensions and some unique features such as a curated news feed, a Turbo Mode that compresses web pages and, as far as I'm concerned, the best download manager out of all the popular browsers.
4. Firefox
Being a fan of Mozilla's browser on PCs, it actually surprised me to see how low Firefox had scored, being slower than even Opera's second browser: Vivaldi. Unfortunately for the product, the newest and much-anticipated version: Firefox Quantum (57.0) isn't much faster either. The silver lining is that Mozilla's product has one of the smallest power and resource consumption rates among all the web browsers, but the major advantages pretty much end there. Hopefully, the non-profit organization will eventually be able to put more effort into the Firefox's Mac version, otherwise, its 4% market share may dip even further.
There you have it, friends, now you know which browser is the fastest one on Macs. However, even though it's important, speed isn't everything and there's a growing number of people more interested in preserving their online privacy while browsing and that's an entirely different story.