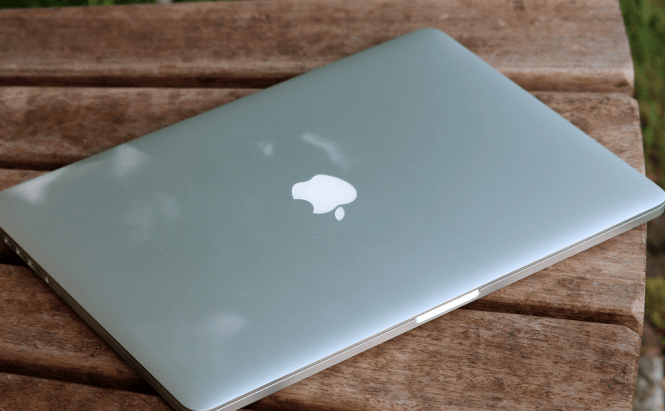 Lost your Mac? Don't panic!
As most of you already know, Apple makes quality products that are also pretty expensive. Unfortunately, this also means that the Apple products have a big target on them for every thief that happens to be in their vicinity, so it's no wonder that a huge number of Macs and MacBooks get separated from their owners every year. In case you ever lose your Mac or if it gets stolen, here are a few things that you can do to get it back or at least cut your losses.
Before we begin, you should know that in order to have any chance of getting back your device, you need to be proactive and prepare for this kind of unwanted situations. Fortunately, when it comes to Macs, this is actually quite easy: you can install an anti-theft application or, at the very least, enable the Find My Mac setting so that you can use Apple's anti-theft service. For the former, all you have to do is to open the System Preferences and turn the corresponding switch to the "on" position.
Find My Mac
Find my iPhone service
In case your Mac or MacBook gets stolen or lost and you didn't have any tracking or anti-theft applications installed, you will need to rely on Apple's Find my iPhone interface. This service can be used to see your Mac's current location, to make your Mac play a sound so that you can find it, to remotely lock your device or, as a last-ditch effort, to erase all the data on it. As I already said, in order to use the tools that Find my iPhone offers, the corresponding setting must be enabled on the missing Mac or MacBook.
If your device is missing, you will need to either log in on the iCloud find page from a different computer, or you can use the app called Find My iPhone from your iPhone or iPad. What's really cool is that even if the stolen Mac is currently turned off or if it isn't connected to the Internet, you can still request a location notification and you will receive an alert with the current location as soon as the device goes online. Furthermore, you can also order a system lockdown or instruct the service to purge all personal data, and the commands will be executed as soon as the Mac or MacBook connects to the Internet.
Track My Mac
Track My Mac
One of my favorite solutions, when it comes to anti-theft solutions, is a clever app called Track My Mac, which you can install on your iPhone. However, in order for this to work, you will also need to install an application called MacKeeper on your Mac or Macbook, and then sync the two devices. Once you've done that, you will have several very handy anti-theft tools at your disposal:
Location tracking - as soon as you report your Mac as missing into your iPhone, the app will track it down and give you its exact location based on the Internet connection that the Mac is using.
Remote screen locking - just like the Find My Phone service, this app is able to remotely lock the screen of your Mac, thus stopping the thief from going through your files.
Spy Lock - this really smart feature will automatically snap a picture of the thieves as soon as they enter a wrong password on the Lock Screen. When an Internet connection is found, the photo will then be sent to your iPhone.
Remote reporting - if the thief is naive enough to turn on your Mac while there's an Internet connection available, you will automatically receive a theft report containing the device's current location and a photo of the thief. Every failed log-in attempt will also be reported along with a photo of the person who entered the wrong password.
Undercover
Undercover
Undercover is a similar solution that will help you locate your Mac based on the WiFi that the device connects to. If iSight is available, the application will covertly take pictures every eight minutes and send them to your account as soon as the device has an Internet connection. What's really cool about Undercover is that it will also take screenshots of the Mac's screen and send them to you, allowing you to see exactly what the thief is doing. In case the person who has your device is clever enough to hide his face or to block the camera, a chat program or an email could reveal his identity. Furthermore, the application functions as a keylogger, so you can see exactly what the other person is typing and you can even take over his Internet accounts.
If all else fails
If you're dealing with a smart thief who bypassed all your anti-theft measures, or if you weren't prepared for a situation like this, there still are a couple of things that you can do to cut your losses. Firstly, you should change your Apple ID password as soon as possible to prevent the thief from accessing your personal iCloud data or other Apple-related services. The next step that you need to take is to change the passwords to all the accounts that were saved on the Mac. Lastly, if the lost device contained financial information, you should call your bank and have it watch out for unauthorized transactions.
Now that you know what to do if your Mac gets lost or stolen, you might also want to learn "How To Keep Your Mac Safe From Hackers", "How to Easily Reset Your Mac Password", or "How to Track a Lost Device".