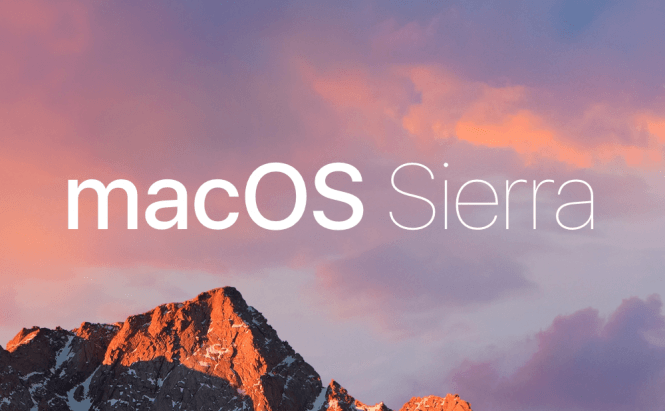 Be ready: your Mac can update to OS Sierra automatically
According to a recent announcement made by Apple, macOS Sierra will be an automatic update on any compatible device, so if you have enough space on your Mac, Apple's servers will download the OS in the background to your hard disk. On the plus side, it's not an automatic installer, so you still need to confirm that you actually want the latest operating system. In case you decide to say yes, here are the steps that you need to take to ensure a smooth transition:
Probably the first thing that you should do is to check if your device is actually compatible with the latest operating system or not. Apple's technical specifications state that macOS Sierra can run on the 2009 or newer versions of the MacBook and iMac as well as on the 2010 or newer editions of the MacBook Air, MacBook Pro, Mac Mini and Mac Pro. If your device qualifies, the next thing that you should worry about is making a backup of your system in case things don't turn out as you want them to or if an application that you really need doesn't work on the new operating system.
The easiest way to create a backup of your system is to use Apple's Time Machine and create an image of your current system so that you don't need to revert to your factory settings instead. Make sure that you include all your important files and applications. Even though this will take a bit of extra storage space, it's better than losing a lot of time setting up your system all over again and than losing documents that you worked on for days or photos you don't have anywhere else.
Next, you should make sure that you remember all your Apple's credentials because once the new operating system gets installed, you will no longer have them saved on your Mac. I know it is pretty basic, but most people simply save their passwords and user accounts and then don't pay attention to them anymore; going the whole year without having to remember things makes them easy to forget. Lastly, make sure that you have a reliable Internet connection so that the download process goes as smoothly as possible and that you're ready to wait a bit as Apple's servers may be busy, so the download speed may not be as high as it usually is.
Before we end, I need to tell you one more thing: there's no need to get upset about Apple's decision to make macOS Sierra an automatic download. Firstly and most importantly, you need to confirm that you want to install the operating system after the download is complete, so you maintain the control. Secondly, the IT giant is smart about this process: it will not download the OS on Macs that are running low on free space. Furthermore, if you start running out of space after the installer is downloaded, your Mac will automatically delete it. And finally, in case you really don't want the macOS Sierra kit on your device, you can always go to the App Store preferences and disable the automatic downloads option.
If you are a Mac owner, you may also want to read: "The most interesting features of macOS Sierra" or "10 +1 Useful Mac keyboard shortcuts that you should know".