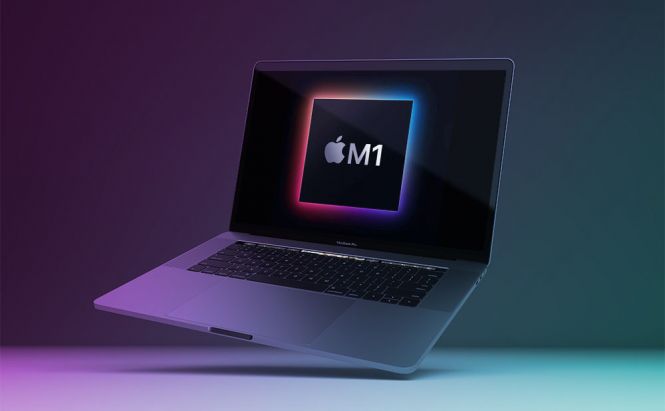 MacBook Pro 2023: Everything we know so far
The next generation 14- and 16-inch MacBooks Pro models are arguably the most anticipated Apple products for 2023. This year, Apple's tradition of releasing new MacBook Pro models each fall was broken, which upset many users expecting the upgraded version of the company's most productive notebooks. However, chances are MacBook Pro M2 will be worth the wait since according to Apple, the new M2 chip is 40 per cent faster than its M1 predecessor. And we know that power is one of the key factors that Apple fans seek in the company's products. Let's sum up all we know so far about the upcoming MacBook Pro laptops with a new generation of M2 Pro and M2 Max.
As far as we know, the design of the refreshed 14-inch and 16-inch MacBook Pro models is expected to remain unchanged, however it seems it is all about power and functionality: the models will come equipped with the M2 Pro and M2 Max. Moreover, it is known that M2 Max will feature 12 CPU cores including 8 performance cores, 4 efficiency cores, and 38 graphics cores.
Apple M2 Pro and Max chips
As it has been said, Apple is planning to upgrade its 14- and 16-inch MacBook Pro laptops with the M2 Pro and M2 Max chipsets. The latest benchmark test results from Geekbench 5 (a utility used to measure CPU and GPU performance) of a machine identified as "Mac 14.6" with Apple's M2 Max chip that remains unreleased, show amazing performance results. According to the information on Geekbench 5, M2 Max is a 12-core processor clocked at 3.68 GHz with a single-core score of 2027 and a multi-core score of 14888.
The M2 chip
Most likely, these top-notch configurations will come at a pretty high cost. If we compare the prices of MacBook Pro 16" with M1 Pro chip starting from $2,699 and M1 Max chip starting from $3,499, we'll see that the difference between them is whooping $800. Chances are, with the new models, the price gap will be even wider.
When is the release date?
According to Bloomberg's Mark Gurman, the launch of 14- and 16-inch MacBook Pro powered by the M2 Pro and M2 Max chips is expected in the first quarter of 2023. Alongside the release of the new MacBooks Pros, Apple plans the launch of new versions of the macOS Ventura 13.3 and iOS 16.3 operating systems. The software updates are expected in Q1 2023, and since Apple has rarely unveiled new devices in the first months of a year, Gurman assumes the new models will come out around the same date. Additionally, it aligns with the previous launch of Mac Studio that was introduced in early March 2022.
Another confirmation that the estimated release dates were rearranged came from Apple's Chief Financial Officer Luca Maestri, who revealed that next quarter's Mac revenue would significantly decline if compared to the last year's results. Which is no surprising considering the introduction of the M1 Pro and M1 Max 14 and 16-inch MacBook Pro models in October 2021.
It seems that the new MacBooks Pro with a next generation of M2 Pro and M2 Max are going to be really impressive. Let's hope there will be no problems or further delays with them, and we will see the models in the first quarter of 2023. Do you think the new MacBook Pro laptops worth the wait? Share your ideas in the comments below.