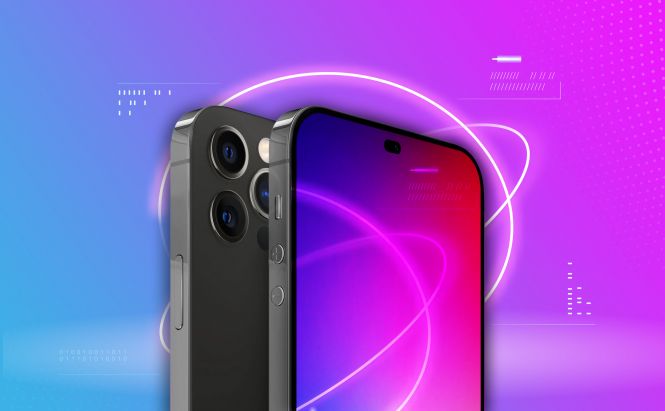 5 Features rumored for the Apple's upcoming iPhone 15
Apple's iPhone 15 is still half a year away, but we already have some exciting details about what to expect from one of the most anticipated devices of 2023. The iPhone 14 Pro and Pro Max lineup saw many changes that Apple's fans expected last year, including an always-on display and improved multitasking. It makes us anticipate even more from the iPhone 15, especially its cheaper models. With so many intriguing rumors out there, we've rounded up a list of everything we know so far about the upcoming iPhone 15 Pro models.
1. Apple A17 Bionic processor
With the higher-end iPhone 14 models getting new A16 Bionic chips last year, which were only slightly different from the previous Apple A15, it is expected that this year the iPhone 15 Pro will get a new chipset when it launches. And these 3nm A17 processors may be more impressive than their predecessors, with improved performance and power efficiency enhanced by 35%. Since the production of 3nm chips is more expensive, it is highly probable that only iPhone 15 Pro and 15 Pro Max models will get A17 Bionic SoC in 2023.
2. Design and display
In terms of design, the iPhone 15 is expected to feature a similar look to the iPhone 14 Pro and Pro Max, which means the OLED displays of the same size (6.1 and 6.7-inch) and the iconic Dynamic island, that is basically a small cutout for the camera and FaceID sensors. Some rumors say that regular (or non-Pro) iPhone 15 models could get this Apple's new "notch" as well. Other sources claim that instead of stainless steel sides, the iPhone 15 Pro and Pro Max might have titanium frames. The latter is a lighter and more durable material than stainless steel, but it is also more expensive, so the devices might not be made from pure titanium. Furthermore, according to a report from 9to5Mac, the upcoming iPhone 15 Pro might be available in a new, dark red color.
3. USB-C charging
iPhone 15 Pro concept based on leaks, image credit: @HANSTSAIZ
All iPhone 15 models are also expected to drop the Lightning port and get USB Type-C connectivity. Due to new EU regulations, Apple is required to finally adopt the standard charging port for all of its phones by the end of 2024, so the new iPhones are likely to be equipped with the charging standard. The universal USB-C charging port will let the owners of Apple devices use the same charger and cable setup for their iPhones, iPads, Macs, as well as other electronics.
4. Software update
Traditionally, iOS 17 will be released along with the iPhone 15 series, most likely in the middle of September, and the upcoming version will reportedly be quicker and more effective. However, it is unlikely to receive any significant innovations, as in the case of iOS 16 with its customizable lock screen and new widgets. A possible reason for it is that currently, the company's energies are heavily focused on its VR/AR headset. According to rumors, one of the major changes in iOS 17 is that the upcoming operating system will let users install applications on their iOS devices from alternative stores.
5. Camera and boosted battery life
iPhone 14 Pro with a 48 megapixel camera, image credit: Apple
The Pro models of iPhone 15 are said to come with a periscope camera that should expand the telephoto zoom capabilities. Some sources also suggest that all four models of the new phone might sport a 48-megapixel wide camera, available only in the Pro models of iPhone 14 series. Furthermore, the iPhone 15 Pro models are rumored to have a new Sony sensor with improved light capturing capabilities that allow users to avoid the overexposure of images. In addition, Sony's laser used for the LiDAR Scanner has lower power consumption, which will result in less battery use. The iPhone 15 battery life may also be improved due to the use of a 3nm process for the A17 chip.
With several months until the iPhone 15's official unveiling, it's still too early to tell whether all these rumors will become a reality. Nonetheless, expect plenty more predictions and leaks about one of the most highly anticipated devices of 2023. Are you already saving up for the new iPhone series? What do you expect from the iPhone 15? Comment below!