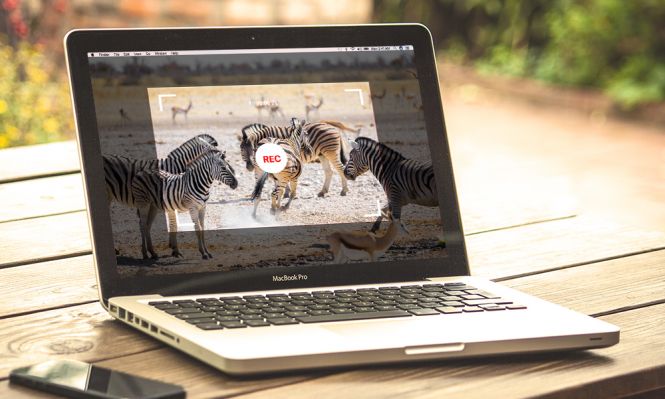 Best Screen Recorders for Mac in 2018
Having a good screen recording application can help you capture your gameplay sessions, create professional tutorial videos and more. However, in the current market, there are a lot of choices, some of them even costing a lot of money and it can be hard to tell which ones are worth your time and effort. This is why we've decided to compile our own list and show you the best solutions that Mac users have at their disposal this year for their screen recording needs.
OBS
OBS Studio
OBS isn't only one of the best screen recorders available in 2018, but it's also completely free. Even though it doesn't include any post-editing features, its live streaming capabilities are extraordinary, making it the number one choice for Twitch and YouTube streamers. The application also includes watermarking abilities as well as audio and webcam recording capabilities. It can create MP4 or MLV videos and supports lanczos3 or bilinear resampling.
Camtasia
Camtasia
One of the oldest products on the market, Camtasia is also one of the best screen recorders you can find. It offers numerous post-editing features including transitions, titles, the ability to import other media files, etc. What's cool about is that despite being very complex, it's a very well designed application, which makes it easier to use than you would expect. It also includes webcam recording capabilities as well as audio capturing abilities. Unfortunately, quality comes at a price and in this case, you're going to have to pay about $250 to purchase the software.
QuickTime
QuickTime
You might not know this, but Apple's QuickTime Player includes its own screen recording capabilities and they're not too shabby. With QuickTime, you don't have to worry about installing third-party applications and everything is a simple as it gets, so I would recommend it for your simpler projects. Additionally, the tool also includes the ability to record the screen of an iPhone that's connected to your Mac.
ActivePresenter
ActivePresenter
Last on our list, ActivePresenter is a great solution for creating interactive presentations. It includes the ability to take screenshots, watermark your creations, add annotations and record audio from a microphone or from the sound card. There's also a webcam recording feature as well as some handy green screen effects that you can use. As an added bonus, the hotkeys are completely customizable, so conveniently controlling the application shouldn't be an issue.
As I said in the beginning, there are a lot more screen recording applications out there, but very few are as good as the ones we've just shown you. Another thing I should tell you is that, for certain purposes, recording a video might take too much time and be too difficult. There are many times when a series of pictures can be just as explicit, but a lot easier to take, so you might also want to learn to capture your Mac's screen.