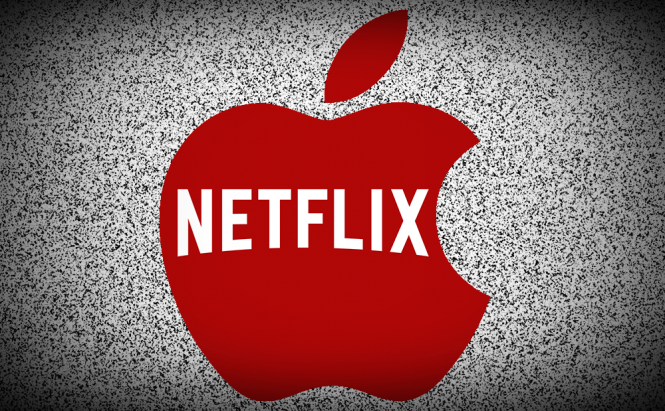 Apple to tap into NETFLIX territory
Six years following the departure of Steve Jobs showed a drastic shift in the company's strategy from trendsetting and brave innovations towards more traditional and safe business policies. While each iteration of iPhone and iPad seems to follow an all-too-familiar formula of 'thinner, bigger and slightly tweaked', the tech giant already proved to be no stranger to tapping into already oversaturated markets of smartwatches and TVs.
As 2017 rolls in we are greeted with an idea that by the end of the year Apple could make NETFLIX run for its money. While the concept of the subscription-based media streaming service is anything but new, it was NETFLIX that truly popularized the idea of providing high quality original content with its own award-winning "House of Cards" back in 2013. Since then the service has experienced a rapid growth in popularity with such giants as Amazon and HBO stepping into the picture. Now it is Apple's turn to join in the race.
Calling Apple inexperienced is only partially true. Last year alone the company has announced the development of a streak of original non-fiction shows – including an already controversial Planet of the Apps reality TV-show – and acquired the rights to the beloved Carpool Karaoke segment from the James Corden's Late Late Show all to be released via the Apple Music service.
However, according to the recent article in the Wall Street Journal Apple Inc. has approached a number of veteran Hollywood producers, script writers and marketing specialists in search for potential original hits – television series and movies – to add to the roster of the ever expanding subscription service. Some speculate that this could lead to a significant shift both within the entertainment industry – as the tech giant taps into the business – and the Apple's own strategy for development – as it slowly transitits from solely distributing media to creating original content.
This transition, however, should not make Apple Music an immediate rival to NETFLIX or Amazon, as the company seems to have chosen a non-aggressive approach – both steadily expanding its own subscription base and making the users feel at ease with a relatively new video streaming feature. Such an endeavor should not come as no surprise in the 'post-Jobs era' of Apple Inc. slowly losing its status of the world's spearhead of innovation while Tim Cook chooses to follow a more conservative route of 'not putting all eggs in one basket' to keep the company relevant. And yes, the endeavor may seem risky, but Apple still has more than enough financial background and leverage within the industry to become a success.