Messenger for 10.5.8 social advice
Mac users interested in Messenger for 10.5.8 generally download:
Additional suggestions for Messenger for 10.5.8 by our robot: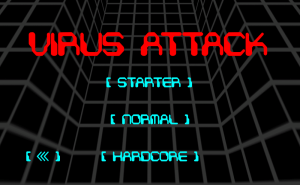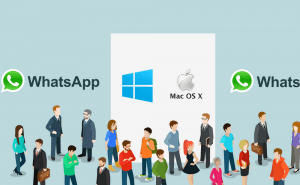 Found in titles & descriptions

(13 results)
Video chat/calling tool; see up to 6 friends at once.
new alternative messenger. Nearly 40...calls are 10 cents...cost you 10 cents/minute
View your faxes quickly with the eFax free fax viewer now native to OS X.
down document. Messenger...Version 3.1.10 ...Mac OS X 10.1
Seek out friends and colleagues on the Internet with the latest version of this megapopular chat pro...
first instant messengers ...iChat instant messengers. You can...For over 10 years ICQ
Bubble Painter allows you to customize bubbles in Messages.app.
Mac OS X 10.10 Yosemite
Supports private and group communication as well as file exchanges.
Away after 10
6x2 video mixer for live performance or webcasting which works with your Mac's built-in camera (or other QuickTime-compatible video input)......
Skype, Yahoo Messenger, PhotoBooth ...% OS X 10.4 Tiger, OS X 10.5 Leopard
Beautiful, native instant messaging client for OS X that supports Hangouts/Gtalk and XMPP.
in OS X 10.9. Full conversation
Chat with others and share any type of data with them.
conversations and 10 Gb
Stellar Phoenix Mac File Eraser software wipe unused space or entire drive.
Mac OS X 10.4...for Microsoft Messenger, Yahoo Messenger, ICQ...Mac OS X 10.4
Records user's keystrokes and keeps logs of other activities.
Mac OS X 10.11...requires Instant Messengers
IM status changer for Mac: manage Adium, Skype, iChat statuses.
popular Instant Messengers on Mac...X Mountain Lion (10.8). FIXES
Retro, op-art & special effects for photos, Skype & Yahoo.
Skype, Yahoo Messenger, and PhotoBooth...PowerPC / Leopard 10.5.8
Free online pool and snooker game with tons of cool features:1.
buddy list, messenger, gifting...6. More than 10 types
Less specific results
(173 results)
aMSN is a powerful and efficient instant messaging client.
compatible messenger application, aMSN Messenger...multiplatform MSN messenger clone. Works
Streaming music service that gives you on-demand access to millions of songs.
Twitter, or Messenger without leaving
More apps