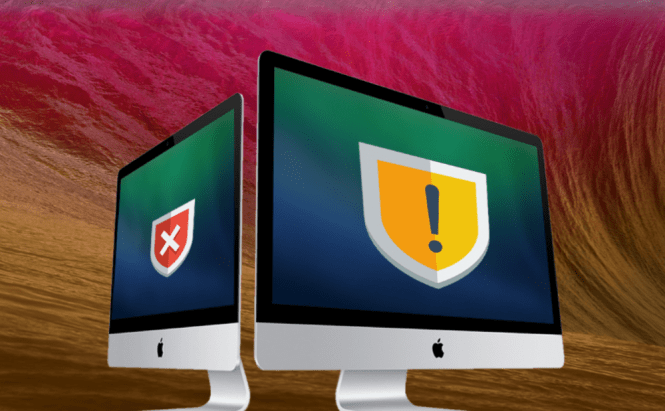 Top 10 Antivirus programs for Mac in 2018
Even though it's one of the most secure devices currently on the market, your Mac could still use a hand in fighting the avalanche of malware, adware, spyware, tracking cookies, PUPs, worms, ransomware and Trojans that have invaded the Internet and the virtual world in recent years. Even though no security system is perfect, having the right antivirus can save you a lot of headaches, time and even money. Here are the best antivirus to install on your Mac in 2018.
Norton Security for Mac
Norton Security for Mac
While not my favorite solution on Windows, according to most websites that specialize in this field, Norton Security for Mac offers the best protection for Macs. The tool has one of the highest threat detection rates on the market and has a very low impact on the system's overall performance. It also includes two Safari plugins for managing your passwords and keeping you away from malicious websites. The tool is capable of protecting all your devices, but requires you to purchase a separate license for each one.
Intego Mac Internet Security X9
Intego Mac Internet Security X9
A Mac-only tool, Intego Mac Internet Security X9 has the highest accuracy when it comes to threat detection. What's cool about this antivirus is that it embeds an option to turn off notifications for malware that don't affect Macs, which means that false positives will be a very rare occurrence. As far as disadvantages go, the application has a moderate impact on your device's performance and doesn't include any instructions about activating the necessary kernels, which would be very helpful for users who don't have a lot of experience.
Kaspersky Internet Security for Mac
Kaspersky Internet Security for Mac
Another well-known name in the antivirus industry, Kaspersky Internet Security for Mac offers a more than decent solution for those in need of protection. The tool provides a solid detection rate with very little performance impact and its parental control options can come in very handy for managing and monitoring your kids' activity on the device as well as on the Internet. Another plus is the online payment protection feature that's included in the software.
Sophos Antivirus for Mac
Sophos Antivirus for Mac
If you're not willing to pay for protection, then you won't find a more solid solution for Macs than Sophos Antivirus. This tool has the best threat detection rate out of all the other free products and even an above average one among paid antivirus software. Of course, you can upgrade to a paid plan and benefit from its full functionality, but the free version includes real time protection, malicious website blocking as well as parental controls through web filtering, which should satisfy your basic needs.
Bitdefender Antivirus for Mac
Bitdefender Antivirus for Mac
Even though it's mostly known for its Windows protection capabilities, Bitdefender Antivirus is also a decent solution for Macs. This antivirus has a slightly above average detection rate, but also includes ransomware protection, a Safari plugin to keep you safe while you're browsing the web and a VPN client. Moreover, its scanning speed is one of the fastest ones on the market.
Trend Micro Antivirus for Mac
Trend Micro Antivirus for Mac
Trend Micro Antivirus for Mac is a worthwhile solution for your virus protection needs. This tool excels both in scanning speed and detection accuracy, but unfortunately, isn't that great when it comes to virus removal as, during testing, it chose to ignore some of the viruses that it had previously correctly flagged. Additional advantages include protection against ransomware and a very straightforward installation process.
Avast! Free Mac Security
Avast Free Mac Security
Another decent free solution, Avast! Free Mac Security, features an above average detection rate and a minimum impact on your Mac's performance. While not great at removing threats and having the big disadvantage of not automatically scanning files from external USB drives, it offers some handy extra features such as a password manager that will keep you safe from keyloggers and a gamer mode that enables itself automatically as soon as you start playing.
Avira Antivirus for Mac
Avira Antivirus for Mac
A popular name in free protection products, Avira Antivirus has a decent detection rate, but for some reason, doesn't tell us where the infections in question were actually identified. The tool includes scheduling capabilities for scanning, but one of its more interesting features is the ability to scan the Mac for installed games or joke applications.
ESET Cyber Security for Mac
ESET Cyber Security for Mac
Even though ESET Cyber Security provides an above average detection rate, its inability to automatically remove various threats makes it one of our least favorite tools. Even though, to be fair, it includes an option to manually delete identified viruses, this isn't always effective and it's far from ideal. What's cool about this tool is that it notifies you when there are updates available for the operating system or for iTunes and that it includes an email scanning feature, even though I'm not totally sold on its efficiency.
Panda Antivirus
Panda Antivirus
An effective solution in eliminating identified threats without slowing down your Mac too much, Panda Antivirus offers an average (at best) virus detection accuracy. The antivirus also includes its own firewall, protects your WiFi networks and scans the items from USB sticks. Unfortunately, it doesn't feature any defense against phishing schemes, so we can only award Panda Antivirus the last place in our top ten.
There you have it friends, these are the top 10 antivirus programs for Mac in 2018. Hopefully, Apple won't make any more mistakes such as allowing the root account to be hacked with a default password because no antivirus in the world can protect you from that.