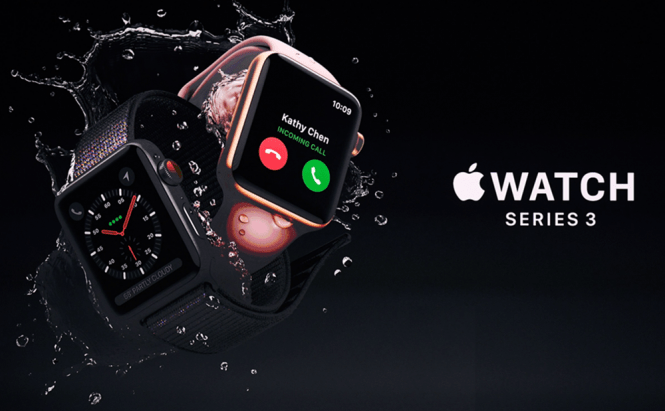 Apple Watch 3 Cellular version - first impressions
Up until now, one of the biggest downsides for smartwatches was their inability to fully function without a phone nearby. I mean, which financially responsible person would really care about being able to make phone calls or send texts from a device on their wrist if they're also forced to carry their smartphone in their pocket? Well, Apple has managed to find a solution by launching the Apple Watch 3 Cellular, a smartwatch that doesn't require a nearby iPhone to do its job.
Yes, you understood correctly; the Apple Watch Series 3 Cellular is capable of making and receiving phone calls as well as sending and getting texts even if your phone is nowhere in the vicinity. The wearable features an eSIM (embedded SIM) that it automatically uses when it can't connect to the iPhone. The watch shares the same number as your iPhone, so you won't need two separate plans and your contacts will know who is calling or messaging them even if you do so from your wrist. Additionally, the wearable will also make use of cellular data or other connections and stream music songs from Apple Music, update your apps or contact people through specialized apps such as FaceTime.
Apple Watch 3 Cellular face options
As far as design goes, there are two available sizes: 38 mm or 42 mm and several options when it comes to the overall style of the device: ones that have a classier or more traditional look and sport versions such as the Apple Watch Nike+ edition, which go well with sport or casual outfits. In case you were wondering, the prices for the Apple Watch 3 Cellular series start at $399 and go up to $799 depending on the options that you choose. Furthermore, you'll be able to customize your wearable however you see fit by choosing from a large collection of watch faces.
Apple Watch 3 Cellular functionality
As far capabilities go, the Apple Watch 3 Cellular offers no less than 16 GB of internal storage space, a talking version of Apple's digital assistant, Siri and a USB / magnetic cable for charging purposes. The watch is also waterproof, which means that you can leave it on while swimming and doesn't have a physical SIM inside, so you don't need to worry about it even if you decide to switch carriers. Additionally, the IT giant's latest smartwatch is also able to scan all the available connections (LTE, WiFI or Bluetooth) and automatically chooses the best one currently available, thus offering a great experience to the users.
Apple Watch 3 Cellular
Even though the Apple Watch 3 Cellular edition has been unveiled in September 2017 and was already available for purchase on some markets for quite some time, it only just arrived on emerging markets such as the Indian one, so a lot of people are just now getting excited about its capabilities. However, only time will tell if this new smartwatch will be more successful than its predecessors and it will be able to further solidify the smartwatch market, but according to my first impressions it's the best wearable currently on the market.
Finally, if you're not a very experienced user and you've just acquired this new wearable, don't forget to back up your Apple Watch before you start playing around with all of its new features.