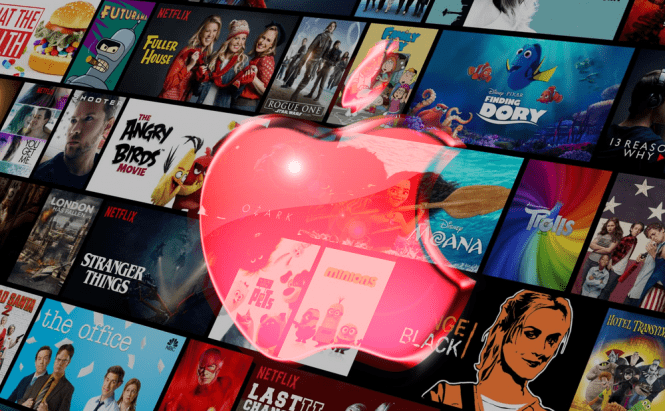 Manage your video collection on Mac
A lot of people prefer watching movies on their Macs instead of having to put up with the endless string of commercials on TVs or going to the cinema and having to deal with stranger's chatter or annoying phone lights. However, once you amass a large collection of movies, it gets harder to keep track of all the titles in your library. Fortunately, there are several applications that will help you deal with your movies collection; here are some of the best of them:
iTunes
iTunes
One of the best solutions is Apple's own iTunes, which gets installed automatically along with MacOS. The application doesn't only organize your entire library and display detailed information about each title, but also includes the ability to stream your movies to other Apple devices such as Apple TVs, iPhones or iPads, creates backups for all the items in your collection and integrates itself with iCloud. Another big advantage is that the tool also embeds a movie store, giving you direct access to the other movies you're interested in purchasing. Last, but not least, unlike all the other applications on this list, iTunes is completely free.
Coollector Movie Database
Coollector Movie Database
Another great solution for managing your movie library is an application called Coollector Movie Database. This tool keeps track of all the movies saved on your computer as well as the ones that you keep on DVDs. Furthermore, it also asks you about the movies or TV shows that you've already seen and how much you liked them, then uses that information to approximate how much you're going to enjoy a title that you haven't seen yet. You can also create a wish list of the movies that you would like to see and get visual indicators for the movies that you've already seen.
Movie Explorer
Movie Explorer
One of the best tools when it comes to organizing, Movie Explorer will scan your hard-disk as well as any other connected devices or other sources that you indicate, identify all the movies, the catalog and arrange them into categories. The items in your collection will be organized by their country or by their genre, the newest entries will be easy to spot and the movies you've already seen will be marked. The cool thing about Movie Explorer is that it includes the ability to identify duplicate files, but there's also a major disadvantage in the fact that it only supports a few video formats.
Home Library
Home Library
Home Library was an application that used to be really good not only just at keeping track of your movie library, but also of other collections stored on your Mac. Another cool aspect of the tool is its exporting capabilities, which allowed you to easily create PDF or CSV catalogs with all the items in your collections. Unfortunately, the developers seem to have given up on the application (the last update was in 2015) and it currently has some big stability issues. As it is, I wouldn't recommend buying Home Library, but if it gets updated again, it's worth checking out.
As you can see, you have several solutions for managing your video collection on a Mac, but not nearly as many as there are on Windows. Hopefully, Apple's plan to combine MacOS and iOS apps will be put in motion so that the Mac App Store will start looking a little less like a ghost town.