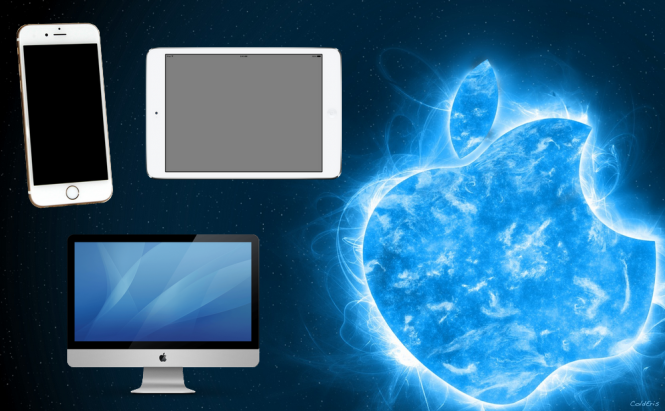 Apple plans to combine macOS and iOS apps
When Microsoft started to implement its universal applications idea, a lot of people were quickly on board with it, but Apple disagreed, stating that the separation between computers and mobile device enables developers to build better apps for their specific platform. However, it seems that the Cupertino-based giant has had a change of heart and is actually planning to implement a similar strategy for its iOS and macOS applications sometime this year.
Just so we're clear, at the moment, this information is based entirely on unofficial reports gathered from sources within the company; Apple didn't make any official announcements about such a plan much less about a time frame for it. However, Bloomberg, the online publication that first published this rumor, has recently reiterated that Project Marzipan (as it's being called) is still on track for 2018, despite the IT giant's latest shift in focus towards security and performance improvements. According to the original news, project Marzipan was supposed to be unveiled and offered to developers in the first part of 2018, while regular users would get to experience the first universal apps in the fall when Apple announces its new line of devices. However, the timetable might have been delayed a bit because of Apple's recent troubles, so it might still be a while until we get any official news on the matter.
In simple terms, project Marzipan is supposed to be a framework, which allows developers to create applications that work on both iOS and MacOS. Basically, instead of having different versions of the same app, there will be a single application controllable via touchscreen, trackpad as well as keyboard and mouse. Unfortunately, we don't know exactly how this is going to work, especially since Apple's devices have certain features such as Touch Bar or 3D Touch, which are supposed to allow for an extra bit of creativity when it comes to issuing app commands.
Another big question is whether this also means that there will be a merge between the iOS App Store and the Mac App Store or if these will keep being separate entities. Since the former has turned into somewhat of a ghost town as of late, such move may not be entirely bad. On the other hand, it's still unclear if after this project kicks off, every existing application will have to be universal or if the developers will be able to make their own choice; forcing people to make every app available on your iPhone also available on a desktop may have detrimental effects. Of course, it worked for Microsoft, because its mobile division is pretty much non-existent, while the iPhone is Apple's main product at the moment, so the same rules may not apply.
As far as I'm concerned, I can't say that I'm opposed to the idea of universal apps working on both iOS as well as MacOS, but I'm not sure if it's actually going to be worth the effort. Apple may have recently launched the iMac Pro, but the device is quite expensive, so it won't sell like hotcakes and other than that the IT giant has pretty much ignored this sector of the market. However, let's first wait until Apple makes an official announcement and we have more information before jumping to any conclusions.