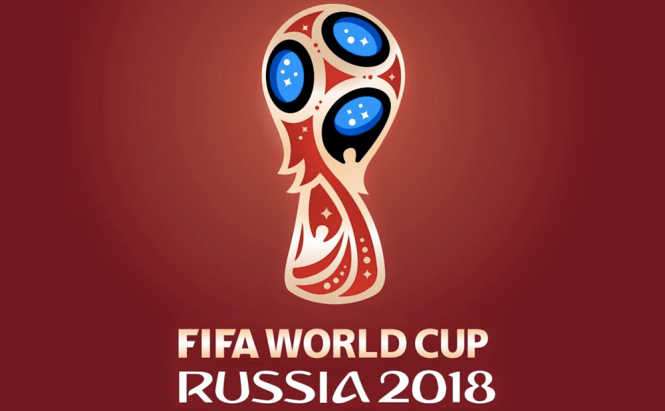 Best FIFA World Cup 2018 iPhone and iPad Apps
One of the biggest sporting events on the planet, the FIFA World Cup is just one week away and fans from all over the world are already getting excited about it. The tournament will take place in Russia with the first match kicking off on June 14 and the finals taking place one month later, on July 15. Since there will be a lot of matches taking place in a short period of time, here are the best apps that you can install on your Apple device to help you stay in touch with the action:
2018 FIFA World Cup Russia
2018 FIFA World Cup Russia™
As far as I'm concerned, the best app to install on your iPad or iPhone is the official 2018 FIFA World Cup Russia application. It features all the latest updates including scores, news about injuries or suspensions and other important updates, the complete schedule, detailed information about the teams or their coaches as well as the referees for each match. Additionally, you can also watch live streams of the games that you're interested in or see highlights from the matches that you've missed. Lastly, you can also check out the FIFA rankings and get in-depth stats and analysis provided by professionals.
theScore
theScore
If you're mainly interested in the scores and care less about all the talking, interviews, statistics and articles, then I would recommend installing theScore. The app shows scores in real time and can be configured to only display information about the teams or matches that you care about. Another big plus is the fact that it can push notifications not only to your iPhone or iPad, but also to your Apple Watch. Finally, the application also features videos, alerts, breaking news as well as social networks interactions.
Onefootball
Onefootball
Onefootball is the best app for those who study the in-depth statistics for each game and want to know every little detail. It provides live scores and commentary, the latest news as well as a 24-hour TV channel dedicated to the World Cup featuring content from over 50 creators from around the world. Another cool thing about the application is that it can't only be accessed on iPads on iPhones but also on Apple Watches and via the iMessage app.
Univision Deportes
Univision Deportes
As far as watching games live on an Apple-made mobile device goes, Univision Deportes is my favorite choice. The app also includes news, alerts and highlight for the matches that you've missed, but its streaming feature is the one that stands out as it includes commentary in both English and Spanish. Unfortunately, as far as I know, the live broadcasts are only available in the U.S. and Mexico so you might need to use a VPN to remove this limitation.
Yahoo Sports
Yahoo Sports
In case you don't want an app specifically for the World Cup, but one for sports in general, Yahoo Sports is one of the more popular applications in Apple's App Store, so you may already have it installed. Yahoo, will offer in-depth coverage of the World Cup 2018 including news, interviews, scores, standings, videos, articles and statistics, so you will find everything that you're interested in. Furthermore, another big plus is that the content will be available in a wide variety of languages, so nothing will get lost in translations.
I, for one, can't wait for the World Cup 2018 to kick off and I'm sure that every Russian stadium that hosts game from the completion will be filled for the occasion. Unfortunately, we still have to wait another week, so all we can do for the moment is to fire up our favorite football simulators and see if we can lead our national teams to glory.