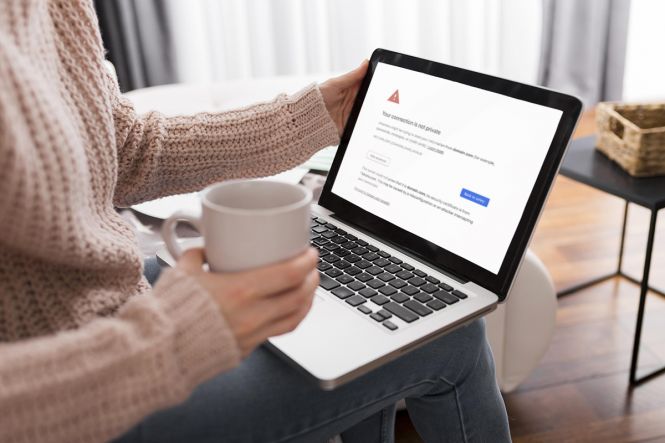 How to Fix 'Your Connection Is Not Private' Error
You may occasionally experience issues when trying to open a web page on your browser, and one of them is the "Your connection is not private" error message – a pretty common issue that users face on Google Chrome and other browsers. No need to worry though - in this guide, we will explain how to fix it, so you are in the right place!
Some older macOS devices no longer support SSL certificates issued by Let's Encrypt. This is due to the conflict of root certificates, which are responsible for issuing SSL certificates for websites. One of Let's Encrypt partner's root certificates expired on September 30, 2021.
As a result, you may have difficulties visiting some websites because your browser will most likely mark your connection as 'not private'. We have a quick solution for you, and actually not just one!
There are two ways to solve this problem:
Download and install Firefox where this problem has already been resolved;
Upgrade root certificates, which would enable you to solve the problem at the system-wide level.
The second option is preferable because it will help to avoid such occasions in the future (all root certificates at the system level will be updated). Additionally, it will prevent problems with Let's Encrypt certificates in applications other than the browser from occurring.
Follow 5 easy steps below to quickly upgrade root certificates on your Mac.
Upgrading root certificates on macOS
Download and unzip the archive with certificates by R.Beat, a great SSL Guide;
Open Terminal;
Type 'cd <SPACEBAR>' and drag the appeared 'root' folder into the terminal window, then press Enter;
Type the command "sudo bash a.sh Certificates.pem" and press Enter;
Type in your account password and press Enter.
Note: password characters will not be displayed in Terminal. If Terminal does not display any errors, restart your computer and clear your browser cache. The problem will be resolved.
If you know other ways to fix this error, tell us about them in the comments below!