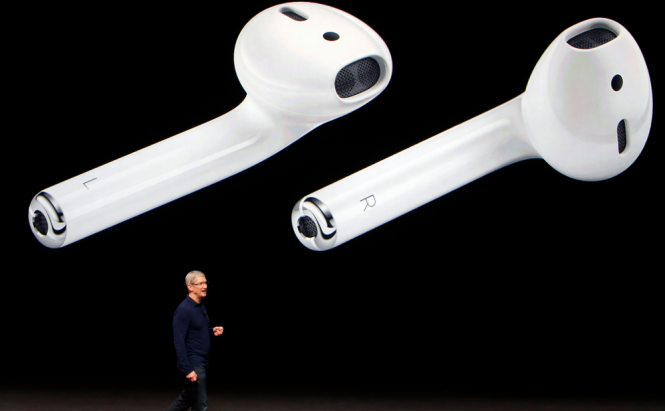 Apple shows a cool new attitude in the ads for AirPods
Apple seems to have recently found a cool new attitude with canny jokes and a smart marketing campaign for the new AirPods. Last Sunday, the company launched a few commercials for the wireless earbuds, trying to garner attention to the product in an elegant and smart manner. The advertisements' motto: "Practically magic" is also pretty cool. In case you haven't seen them yet, here you will find two of those video commercials and a few comments about them.
Before we begin, you should know that Apple has been taking a lot of heat from the general public because of the AirPods, with many people stating that the buds fall easily from their ears. Despite the fact that the company seemed to take it pretty lightly with Tim Cook jokingly stating that the wireless earbuds "never fall out of his ears when he's letting his hair down", the main advertisement is mainly focused on disproving this rumor in an elegant fashion:
As you can see, Lil' Buck can bump into people on the street, dance horizontally on walls or cars, spin around as much as he wants to and the AirPods never fall off. Furthermore, the commercial also shows off the other great advantage of using AirPods instead of regular earbuds: the ability to move with complete freedom, without accidentally tugging on any wires. However, despite what you see in the videos, I don't think that the AirPods will actually give you the ability to dance on vertical surfaces, so you might not want to try that right from the get-go.
There are also a couple of shorter versions of this video, one showing off the Siri integration and the other one advertising the fact that all you need to do in order to pair up the AirPods with your iPhone 7 is to open the case that contains the wireless earbuds.
The second video, is very simple and elegant, showing the AirPods as notes on a musical stave. What I like most about it is that despite the fact that it's not actually saying anything, the message that's being sent is loud and clear.
Since Apple was usually on the wrong end of witty snubs from its competitors and critics (remember when Microsoft's Cortana was making of Siri?), it's nice to see the company sporting this cool new attitude and carrying it over into its commercials. As far as I'm concerned, the only way they were any better was actually seeing Apple's CEO busting a move while wearing the new AirPods, but the IT giant is probably saving that for later.
If you're someone who likes using Apple products, then you may also be interested in reading some of our other articles such as: "Best tools to keep your Mac organized", "How to find your WiFi's blind spots on a Mac" or "What to do when the browser on your iOS device gets hijacked".