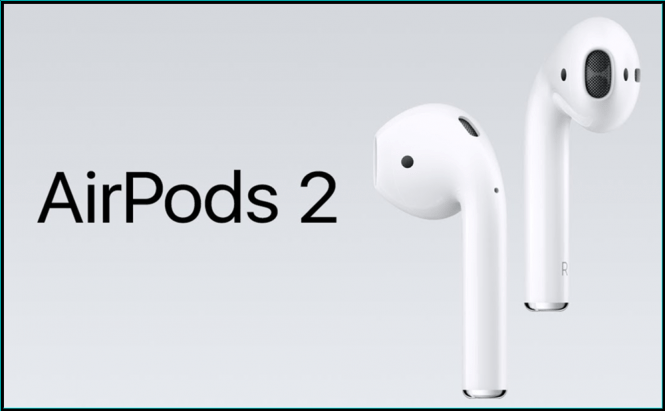 What do we know about AirPods?
Apple's AirPods were a huge success, so it's no surprise that the IT giant plans to keep things rolling with a new version of its Bluetooth earbuds. Actually, I've even heard that the Cupertino-based company is also thinking about creating some over-the-ear headphones, but nothing has been confirmed as of yet. In case you're interested in the AirPods 2, here's what we've heard about them so far including price range, release date and possible new features:
The first thing that you should know is that you're going to need a pretty penny to buy the new AirPods. Apple is aiming to create a high-end wearable, so it's pretty easy to assume that the AirPods 2 will be more expensive than the already steep $159 price of the current version. However, according to what I'm hearing, if you can afford to pay this much for a pair of earbuds, you won't be disappointed in the quality that you're getting. The company is planning to add a few more features, which will make the new in-ear headphones much cooler.
For starters, according to inside reports, Apple is planning to incorporate noise cancelling technology into the new AirPods. While this isn't exactly innovative and there are other headphones which prevent you from hearing outside noises, it's definitely a step up in quality. Additionally, the next generation of wireless earbuds will also have a high degree of resistance to water. This means that you won't actually be able to swim with them in your ears, but you also won't need to fear about the wearables getting damaged by sweat or if you get caught in the rain. Lastly, I've also heard some rumors about Apple wanting to incorporate some biometric sensors into the new AirPods, but at the moment, this is an idea that the company isn't sure about yet.
On a personal note, I hope that Apple will also make a few improvements to the AirPods' case, which could do a better job at displaying the current battery level and charging the earbuds a bit faster. Unfortunately, I've heard no reports concerning this aspect up until now. Nevertheless, the AirPods are rumored to make their debut on the market in 2019, so there's plenty of time for new features to be announced. Some of these novelties will also probably be related to Apple's relatively recent acquisition of Shazam.