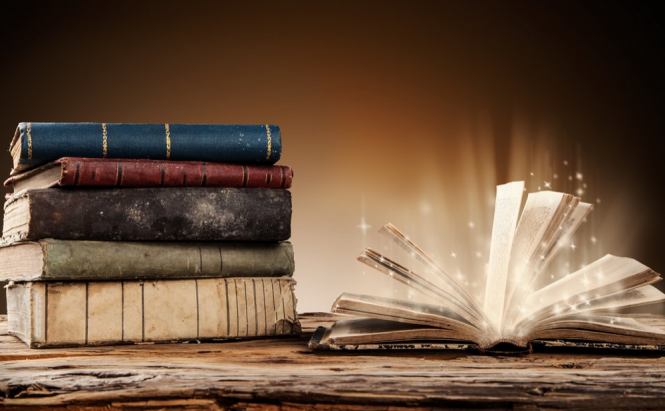 Read eBooks on Mac for free
Nowadays, a lot of people prefer digital books instead of regular ones. Even though you don't get the same feeling as flipping the pages of an actual book, eBooks don't occupy space in your home and they don't deteriorate in time, so it's an understandable decision. However, after buying the books themselves, you may not want to also spend money on a tool that allows you to read them. Fortunately, if you're a Mac owner, there are plenty of free solutions available:
iBooks
iBooks
Before you start searching far and wide for a solution, you should know that your Mac operating system embeds a perfectly good eBook reader called iBooks. It supports ePubs as well as PDF documents and embeds a button that will take you to the iBook Store so that you can buy new books for your collection. It's cross platform, which means that you can continue from where you left off on a different Apple device and features iCloud as well as iTunes integration. Additionally, you can customize the font size, the colors, take notes, look up words in the dictionary, create bookmarks and even create voice-overs.
Kindle
Kindle
If you don't own any other Apple devices except a Mac, then Kindle is one of the best eBook readers available. The tool provides access to Amazon's eBook store, which as far as I know, is the largest one in existence. It requires an Amazon account in order to run, but it's the biggest advantage is that you can rent or borrow books instead of having to buy them all the time. Furthermore, if you're an Amazon Prime member, you also have a collection of free books available to you. The application is cross-platform, so you can pick up where you left off on any other device, not just on the Apple-made ones.
Calibre
Calibre
Calibre is another valid solution, especially if you're looking for tools with advanced features like the ability to convert PDF or Word documents into eBooks or a whole lot of customization options. Unfortunately, the tool also has the big advantage of not being what you would call "user-friendly" and even the simplest of task such as opening an eBook saved on your desktop could take a while to figure out.
Adobe Digital Editions
Adobe Digital Editions
Last on our list is Adobe Digital Editions which, surprisingly for an Adobe product, comes free of any cost. This application is great for those who like to store their books locally instead of uploading them to iCloud and it's especially useful for "bargain hunters" who buy many books from HumbleBundle and other lesser-known sources. It works with ePub as well as PDF files, embeds standard customization options and can search your collection based on words or phrases found within the book's text.
Of course, there are quite a few other tools that could have made it to this list such as Stanza e-Reader or OverDrive Read, but these four are the best as far as I'm concerned. However, if you have more PDF files than ePubs, you might want to start looking into some free alternatives to Adobe Acrobat.