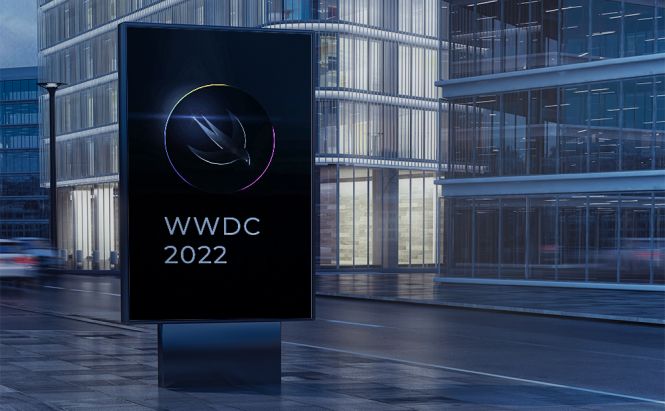 Online WWDC 2022: What To Expect On 6-10 June
Apple has confirmed that Worldwide Developers Conference 2022 will take place between 6-10 June in San Jose, California. WWDC 2022 will bring worldwide developers together and introduce the biggest hardware releases and the greatest software updates for its various platforms.
The big event will follow WWDC 2020 and 2021 and all developer sessions will be held online because of COVID-19. It's assumed that all registered developers will gain week-long access to the virtual conference free of charge. Also, paid developers will be able to watch livestreams of the WWDC 2022 keynote.
As usual, Apple provides no clues as to what the company is going to show off. We can list only some major announcements that we are likely to hear at WWDC 2022.
The rumours say we may expect redesigned app icons and interactive widgets featuring timers and media controls.
Mac M1-native apps are likely to work on M1 iPads. Moreover, Xcode, Logic Pro and Final Cut Pro may be launched on all platforms. Besides, floating apps windows can be introduced at WWDC 2022. So you will be able to control your iPad via the keyboard or trackpad of your MacBook.
macOS 13, tvOS 16 & watchOS 9
It's also possible that Apple will bring important features of these operating systems as well. We'll find out at WWCD 2022.
Meanwhile, if you want to participate, learn more details on how to apply on the official website of WWCD 2022.