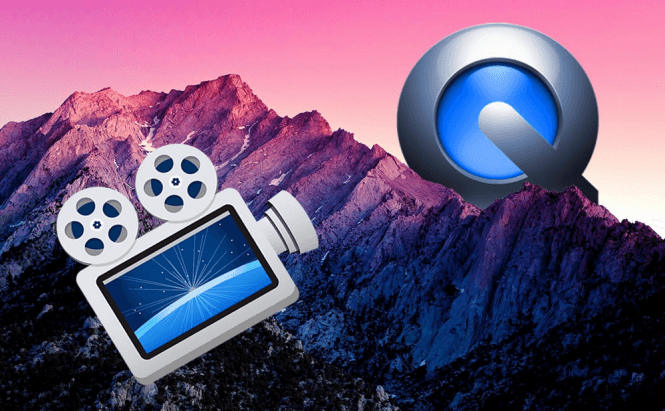 Making screen recordings on OS X Yosemite and El Capitan
Ever needed to show someone how to install or properly use an application because verbally explaining it to them didn't do the trick? Did you want to brag about your gaming prowess, but your stories sound too unbelievable for your friends? Screen recording is the answer for this type of problems. If you're using OS X 10.10 Yosemite or OS X 10.11 El Capitan and you want to learn to make videos from the content of your screen, here are a few effective solutions.
Casual users
There's no need to pay a lot for a screen-recording tool if you won't make any money out of it, so let's begin with a couple of simple tools that should be used by beginners and those who aren't looking to impress with their video-making capabilities. You should also know that the applications in this section offer the same functionality on both Yosemite and El Capitan, so compatibility isn't going to be an issue.
QuickTime Player
QuickTime Player
The easiest way to make a screen recording on a Mac is to use QuickTime Player, a tool that comes preinstalled on the operating system and that you can use without spending a single cent. The application isn't good enough for high-end recording, but if you're a regular user, then it will offer you everything that you need. Additionally if you're a beginner or someone who's not that tech-savvy, this tool is perfect for you: all you have to do is to go to the File menu, then select the New Screen Recording option and press the Start Recording button whenever you're ready to start.
QuickTime allows you to capture your entire screen or just parts of it and also lets you capture the audio using the inbuilt microphone or the current line in device. Furthermore, the latest version of the application will also provide you with a few handy video editing features allowing you to split your video into multiple clips, trim the output video or even insert other video fragments into your recording. Lastly, you can also record videos from your embedded video camera by choosing the "New Movie Recording" option from the File menu.
SnagIT
SnagIT
SnagIT is another simple and affordable solution. This tool is best used for the short videos that people usually include into their blogs and websites. Just like the previously mentioned QuickTime, the application allows you to capture your entire screen or just a selected region of it and offers limited editing functionality. The biggest advantage of using SnagIT is that it can quickly upload your videos to a service called Screencast.com, which will then give you a very easy way to embed the links into your online posts. Lastly, this tool will also enable you to create screenshots from the frames of your video recording.
Professional results
Unfortunately, if you want to obtain high-end video recordings of your screen, you will need to invest in a more complex application that will give you all the features that you require. While there are quite a few names on the market that can fill those shoes, here are the two tools that I've personally used and which actually managed to impress me. Once again, both applications provide the same functionality and work pretty much the same way on Yosemite and on El Capitan.
Camtasia Studio
Camtasia Studio
For those of you are interested in obtaining professional results, TechSmith's Camtasia Studio is one of the best solutions available. With this application you won't only be able to capture the action from your entire screen or from a region of it in HD, but you will also have the ability to emphasize your movements, thus creating high-quality tutorials and training videos. Furthermore, the tool also enables you to seamlessly add transition effects, annotations, highlights, zoom-ins, screen pans, etc. to make your video the best that it can be. Lastly, you will also find a collection of QuickTime plug-ins for Camtasia Studio, which will expand its functionality or customize it to your purposes.
ScreenFlow
ScreenFlow
I couldn't end things without including one of the most popular video recording tools currently on the market: ScreenFlow. This application will enable you to conveniently record your video and offer some handy editing features such as cropping, zooming, panning or adding annotations and effects. One of the coolest things about the tool is that it will allow you to overlay videos on top of the current clip. Additionally, ScreenFlow provides tons of action templates and the ability to directly access your iPhoto and iTunes libraries. As the application offers a wide array of features, it will be a while until you'll be able to fully master it, but the results that you get are worth the effort.
Now that you know all about making screen recordings on OS X Yosemite and El Capitan, you might also want to find out "How to make a video recording of your iPhone's screen" or "How to Take Screenshots and Record Videos on Consoles".