Racing games social advice
Mac users interested in Racing games generally download:
Additional suggestions for Racing games by our robot: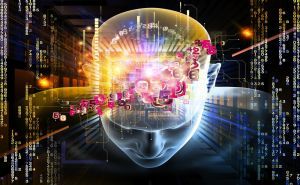 Found in titles & descriptions

(525 results)
RC Mini Racers is an entertaining racing game for Mac.
and explosive racing game...is a racing game developed...into playing racing games
Steam is a popular app that gives you access to dozens of games.
like strategy, racing, puzzle ...playing certain games, which...need regarding games
3D update of the arcade/Nintendo game.
mission-based racing in exotic...traditional action racing games. Prepare
Create your own games without needing to write a line of code.
interface, making games becomes...platformers and racing games. Moreover
Finish bike tracks as fast as you can and collect points by making stunts.
Motorbike is a racing game...on a race track...practice your racing skills
Drive cars as quick and safe as possible to the finish line.
lose the race...Unfortunately, the game provides...find better racing games to play
Extreme Road Trip 2 is a fun and addictive racing game for Mac.
2 is a racing game...entertaining 2D racing game...addictive racing game
Create your own horse and race it online.
horse and race...and additional game
Casual racing sim designed specifically for OS X.
personally love racing games...simulation racing game...a racing game
Collect power-ups, set traps and attack competitors while driving at high speed.
Sonic Racing is a super speed racing game
Free, fast, and fun racing game for players of all ages.
and fun racing game for players...a very simple racing game...quick race. You can race
Experience the drive of your life as you throw yourself around on and off the track causing fences to shatter......
the different races progress...Doll mini-games...destructive action racing game of 2008
Gods of Drifting is an entertaining racing game for Mac.
high speed racing game...tracks. Race...single-player racing game
A remake of the classic top-down racing game by Konami.
F-1 Spirit is a racing game. You will race...top-down racing game, the unofficial
Race across spectacular locations around the world.
car action racing game...ride and race across...gravity-defying races across
More apps