Music composer app social advice
Mac users interested in Music composer app generally download:
Additional suggestions for Music composer app by our robot: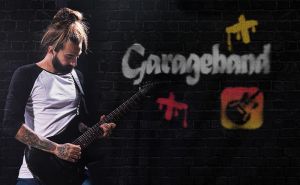 Found in titles & descriptions

(267 results)
Showing results for "music composer" as the word app is considered too common
Enjoy a complete software music production environment.
a complete software music production...package to compose, arrange, record
Massive, the synth that defined bass music, is an uncompromising sonic monster and the go-to choice for bass music and electro producers....
particularly musical...into composing music, offering...Music composers can
MainStage 3 is the live-performance companion app for Logic Pro X.
UVI Workstation is a feature-rich music creation application.
in composing music...create complex music compositions ...since music composers
Create melodies and beats, synthesize and mix sounds.
allows composing your own music...generally expensive music authoring applications
Intended for computer-aided music composition and editing.
are composing or playing music. Likewise...an experienced composer. So, music
NoteAbility Pro is a feature-rich music notation application.
sophisticated music...complex orchestral music...of early music, music
Cubase does it all: spacious orchestral arrangements, experimental indie pop...
successful media composers. With a separate...performing electronic music. For Vocalists
Sibelius First is an easy way for everyone to start writing music.
writing music from aspiring composers...introduce your music
This is an incredible tool for songwriters, composers, students and teachers.
for songwriters, composers
Automatically creates music notation from music performance or recordings.
or orchestral composer ...intended for music composers...can help composers
Rapid music prototyping software designed for composers, song-writers and musicians of all musical styles....
music prototyping software designed for composers...more productive music composition
A chord generator and visualizer available both as a plugin or a standalone app.
learn how musical scales...there is a music keyboard...appreciated by music
Lite version of Transitions DJ.
a very interesting music annotation program...useful to music composers or DJ
Use a comprehensive collection of tools to compose songs.
able to compose music using
More apps