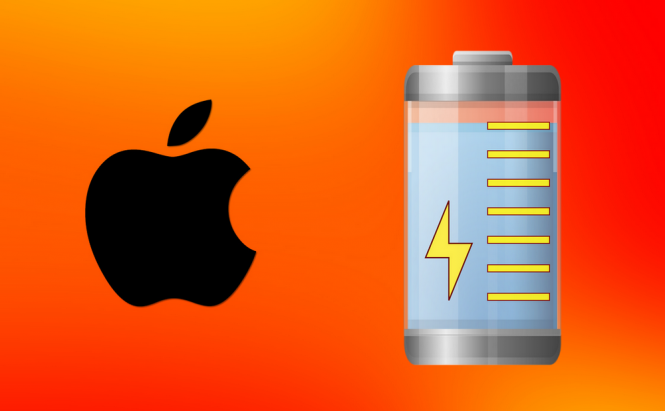 Time to check your Mac and iPhone battery health
Apple is once again trying to put out the fires the company lit under itself. In case you haven't heard it yet, a couple of months ago, the company admitted to intentionally slowing down the CPUs on older iPhone models because the aging battery in those devices couldn't keep up. The company apologized for it, but as you can guess it was instantly sued by numerous disgruntled customers who didn't appreciate not being asked for consent in such a decision.
Officially, this issue affects the following models: iPhone SE, 6, 6 Plus, 6S, 6S Plus, 7 and 7 Plus.It's very likely that phones that are even older than these are in the same boat, but Apple didn't mention anything about them and it also seems a bit absurd to expect a device that's four years old or more to work as good as it did when you bought it. To try and appease its customers, the IT giant has also initiated a battery replacement program, which allows people to exchange the batteries from affected devices with new ones for just $29 instead of the regular fee of $79. The program will last all the way through December 2018. Of course, if you still have AppleCare, you can get a new battery free of any cost.
In case you're interested in exchanging your battery with a new one, it is recommended that you visit Apple's support page, go to the iPhone section and schedule a visit to an Apple Store. You could simply pick up your phone and go directly to an Apple location, but as you can imagine that demand is quite huge, so you could end up ending in line for a very long time. An other alternative is to ship the iPhone to an Apple location, but that means staying without your phone for there to five working days.
coconutBattery
coconutBattery
For those who are wondering how to know if their devices are affected, the first and biggest sign is an overall sluggish feeling. In truth, Apple admitted to intentionally slowing down older devices only after results that clearly showed the difference in performance between iPhones with older batteries and mobiles with new ones were published by the Primate Labs benchmarking firm. Another good way to check your battery's health is an application called coconutBattery, which works on iPhones as well as Macs and that displays various details such as when your battery was made, how often it was charged or the current total capacity in relation to the original one.
iBackupBot
iBackupBot
iBackupBot is another application that displays health details about your battery. To see them, you're going to have to connect your iPhone to a Mac or PC, then after the tool is finished building the profile, click on the device's name in the left-side pane and press the More Information button. Look at the difference between the DesignedCapacity number and the FullChargeCapacity value, as that should give you an accurate overview of the current status of your battery. What's cool about this app is that if you decide to take advantage of Apple's battery replacement program, you can also use it to create a backup for your phone and be on the safe side in case the technician need to reset the device.
As you can see, with so many battery-related discussions currently taking place and an ongoing battery replacement program, this is a really good time to check your Mac and iPhone battery health. Of course, there are many other ways to optimize a slow Mac, but if the battery is an issue, getting a new one is always a good idea.