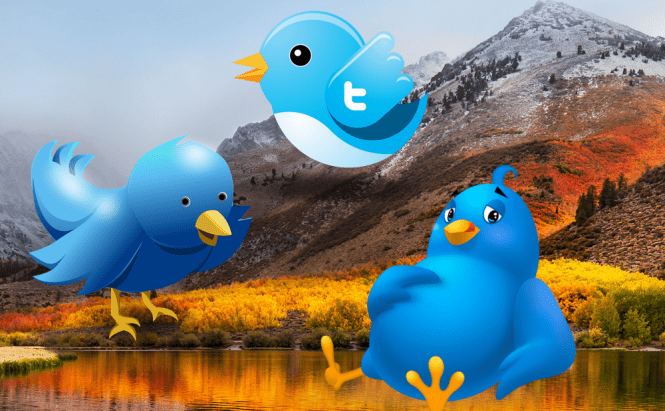 Alternatives that Mac can offer to its Twitter users
In case you haven't heard yet, Twitter has recently announced that it's giving up on its official client for Mac. As a result, the application has been pulled from the App Store and the support for it will end in about a couple of weeks. Now, truth be told, the app wasn't very good and it was very rarely updated, but that doesn't mean that Mac users will feel less insulted by this decision. In case you are one of them, here a few alternatives for using Twitter from your Mac.
Browser version
The easiest thing to do is to start accessing the micro-blogging platform directly from your web browser. Granted, it's not the ideal solution as many people are saying that it's offering a far worse experience than the native client did, but it's something that you're going to have to adjust to in case you're not willing to install any other applications on your Mac. Having to constantly launch a web browser to access the service and no longer receiving notifications the way you're used to, may suck for a time, but Twitter doesn't provide full access to its API to developers, so third-party clients have several limitations such as the lack of native support for polls, so there's always a trade-off.
TweetBot
TweetBot
If you're looking for a tool with as many features as possible, then TweetBot may be the third-party Twitter client for you. It includes some handy functions such as allowing you to use multiple accounts at the same time or supporting multi-column view, but what I enjoyed the most are its powerful muting features that helped me easily filter out the undesirables. Another cool thing is that it works across multiple platforms and synchronizes your data in case you're using it from multiple devices.
Twitterrific for Mac
Twitterrific
The first third-party client to appear on the market, Twitterrific is another feature-rich solution and has a special relationship with Twitter. What really stands out the most about this application are its extensive customization options, which let you choose the font, size and color being used, select between a dark and a light theme or configure the way the photos and videos are displayed on your timeline. Additionally, the client also supports multiple accounts, can run in multiple instances and includes native support for tweet storms.
TweetDeck
TweetDeck
Lastly, TweetDeck is another solution that's worth mentioning, even though it's not exactly a third-party one. Although it includes support for multiple columns and allows you to customize them, I'm not the biggest fan of the application itself. From what I've seen, the web browser version of TweetDeck is more responsive and better at dealing with multiple accounts, so I prefer using it over the native Mac client.
What I find most frustrating about this is that several years ago, when third-party Twitter clients were starting to thrive, the company did everything in its power to shut them down in order to offer "a consistent user experience". Now, the only way for you to get a consistent experience would be to use third-party clients on all your devices, but of course, Twitter won't really care because you're still using its services and seeing its ads, so it still makes money. On the plus side, Twitter's official client for Windows 10 is still active, but that's probably going to be the next thing that the company will shut down.