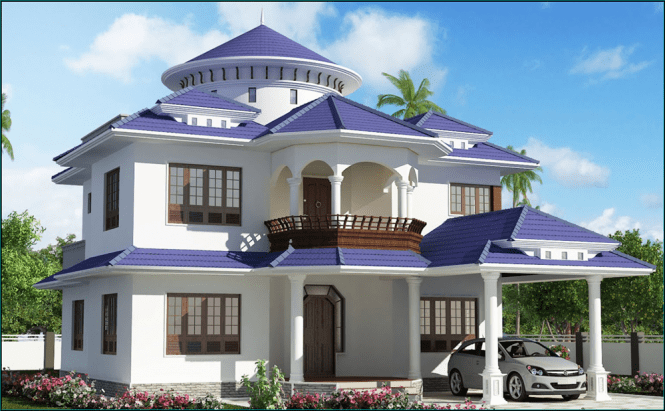 Top 5 Home Design apps for Mac
Everyone has an idea about how their dream house would look like or how their room should be furnished. However, being able to actually visualize the dream could help you improve it or make it easier for others to understand your vision. Whether you're a professional designer creating plans for your clients or a regular user who just wants to turn their concept into an actual project, here are the best home design applications that you can use on your Mac:
Live Home 3D
Live Home 3D ($29.99)
Previously known as Live Interior 3D, Live Home 3D is one of the best home design solutions currently on the market. What's great about it is that both the 2D and the 3D objects available in the application have very high-quality visuals. The tool includes over 2,000 materials for construction and a huge collection with thousands of furniture and object choices. Other cool features include the ability to easily export your designs as PDF, JPG, TIFF, and PNG or share them on social media. Lastly, Live Home 3D is one of the very few applications of its kind to take full advantage of the Touch Bar.
Home Designer Suite ($99.99)
Home Designer Suite
Unlike the previously mentioned application, Home Designer Suite is better suited for professionals as you can deduce from its price tag. The tool is great for creating a project from scratch as well as for remodeling a house as it includes a free-hand drawing tool and the ability to easily import floor plans. Another cool thing about it is that offers tons of templates that you can quickly modify and adapt to your own requirements. It also includes measurements, which are updated in real time and a collection of over 6.500 objects that you can use in your design.
Roomle (Free)
Roomle
Available for both regular users (free) and businesses (premium), Roomle is a minimalist tool capable of creating 3D and 2D designs. In my experience, the application is better for creating floor plans than for interior design as you can choose the thickness, materials, and coloring of the walls. Just so we're clear, there's also a catalog with various furniture and other products from Samsung or Ikea that you can purchase directly from its interface, you just don't have as many choices as in the previous titles. Finally, there's also a Roomle VR Viewer for seeing your designs in virtual reality.
SmartDraw ($9.95/month)
SmartDraw
Practically a multipurpose diagram-drawing tool, SmartDraw is also great for creating 2D floor plans and blueprints. It includes tons of templates both for entire floor plans as well as for rooms or wall types that are easy to modify. The elements that you add to your project will automatically snap to the already existing objects, making it very easy to create a symmetrical design. Lastly, even though you can't export your projects as Visio files, you can import VSD and VSDX designs, which could come in rather handy.
Autodesk Homestyler (Free)
Autodesk Homestyler
Even though Autodesk Homestyler doesn't actually have a dedicated Mac client, you can use it through your browser and it's a very powerful tool. What's great about it is that, depending on the objects that you add, the application can give you an estimated price for your project. Additionally, you can add elements like gravel, grass or water into your designs and share your creations via Facebook, Twitter or Pinterest. Also, Autodesk Homestyler can be used for free and it has been recently updated, so it's a lot more responsive than it was in the past.
As I said in the beginning, these apps can be useful for both amateur and professional home designers. And in case you have an interest in architecture or if you're out of ideas for new designs, you can always take a look at CyArk's VR presentation of various world wonders and hopefully get inspired.